In February of this year, Uruguay, Argentina, Paraguay and Chile presented a joint candidacy to host the 2030 World Cup.
The president of Uruguay, Luis Lacalle Pou, sees as real the possibility of his country becoming at least one of the venues for the highest soccer tournament in 2030.
"What is the only reason why today Uruguay could be the organizer or co-organizer of the World Cup? Because 100 years have passed since the first. not that the bondi [autobus] It's going to happen here 20 times, the bondi is going to happen this time," he argued in an interview with the March edition of the school magazine The British Schools, where he studied as a teenager.
Estimating the probabilities, the "maximum hypothesis" For Uruguay, which already has the necessary infrastructures and a renovated Centennial Stadium for the Copa Libertadores, it would be to host "the initial match, a series and the final," Lacalle Pou said, quoted by El Observador. While the "middle hypothesis" would combine the "opening and the final or a series and the final," he added.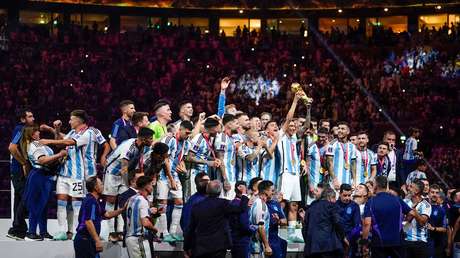 "Until then I dare to say that it is a possible dream. The president of Conmebol it's fully played. there is good association with UEFA", reasoned the Uruguayan president. "It seems to me a divine opportunity, it would be a dream," he said.
For Lacalle Pou, Uruguay's participation "is marked by two things." "First, because the most visible or notorious stage is the Centenario Stadium, even if other stadiums of the return are better. It is the icon of the 2030 World Cup. How far do you go? And well, you have to see how much money do you invest. There are plenty of countries that have invested a lot of money in World Cups or in the Olympics and have no return, or the return is infinitely less on the investment."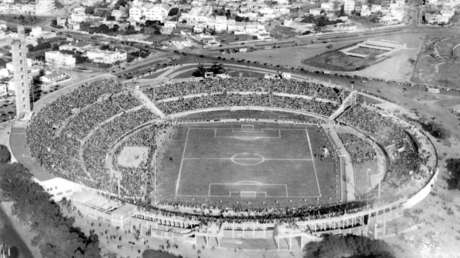 The fulfillment of the Uruguayan dream depends to a great extent on the negotiation with Spain and Portugalanother "combined" that aspires to stay with the organization of the 2030 World Cup, but Lacalle Pou insists that the symbolic burden of that championship would be much greater for his country, while for the European nations "It would be the same" bid for the next edition, from 2034.
Uruguay, Argentina, Paraguay and Chile presented a joint candidacy in February to organize the 2030 World Cup. The event took place at the Centenario Stadium in Montevideo, where the first competition was held in 1930.
Source: RT