"I don't know if he read the bills or not, I would assume not," Eli Cohen said.
The Israeli Foreign Minister, Eli Cohen, has questioned whether the US Vice President, Kamala Harris, understands what the Israeli judicial reform consists of, which has generated great controversy and led to massive protests in the country.
Interviewed by KAN Reshet B on Wednesday, Cohen stated that Harris, who has insisted that the Israeli judiciary must remain independent, "I wouldn't be able to cite a single clause of judicial reform" if you are asked what exactly you don't like about that legislation.
"I don't know if he read the bills or not, I would assume not," said the foreign minister, adding that in the US judges also do not have the right to veto who will replace them.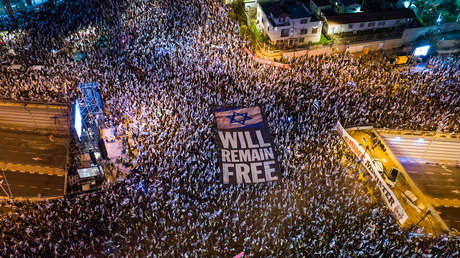 Already in your account Twitter, Cohen remarked that he feels "deep respect" for his American ally and the vice president, whom he described as "a true friend of Israel." "Israel's legal reform is a internal matter which is currently in the process of consolidation and dialogue. The State of Israel will remain democratic and liberalas it always has been," he emphasized.
Yesterday, Kamala Harris made a reference to the controversial judicial reform during her speech at the Israeli Embassy in Washington, which she visited on the occasion of the 75th anniversary of the founding of Israel.
"The US will continue to uphold the values ​​that have been the bedrock of the US-Israel relationship, including continuing to strengthen our democracies, which, as Ambassador [israeli]are based on strong institutions, checks and balances, and I will add: an independent judiciary"said the vice president.


Source: RT