The main protest was held in the center of the city of Tel Aviv, which brought together around 100,000 people.
Israel lives its twenty-fourth week of mass protests against the controversial judicial reform, aimed at severely limiting the powers of the Supreme Court, with tens of thousands of people taking to the streets across the country this Saturday, The Times of Israel reports.
The main protest was held in the center of the city of Tel Aviv, which gathered around 100,000 protesters. Thousands of people also gathered in 150 locations across the country, in Haifa, Rehovot, Rosh Haayin and Holon, among others.
The reason the protest will win, and the illusory and messianic government of Israel will be replaced, is not because of the protest, it is due to the people, pic.twitter.com/D6CMlAC3mz

— Yoram Kraus יורם קראוס (@yoramkraus) June 17, 2023
The demonstrations were held on the eve of the elections to the leadership of the Israel Bar Association, which will take place next Tuesday. These elections are important because the College sends two representatives to the Judicial Appointments Committee, the body that selects the judges of Israel's Supreme Court.
Amit Becher, who holds the temporary presidency of the College and is supported by the opposition, addressed the protesters, declaring that supporters of judicial reform will try to elect "to a delinquent president who gives them control of the appointment of judges and the next chief justice." Becher's main rival for the election is believed to be Efi Nave, who is reportedly backed by the ruling coalition.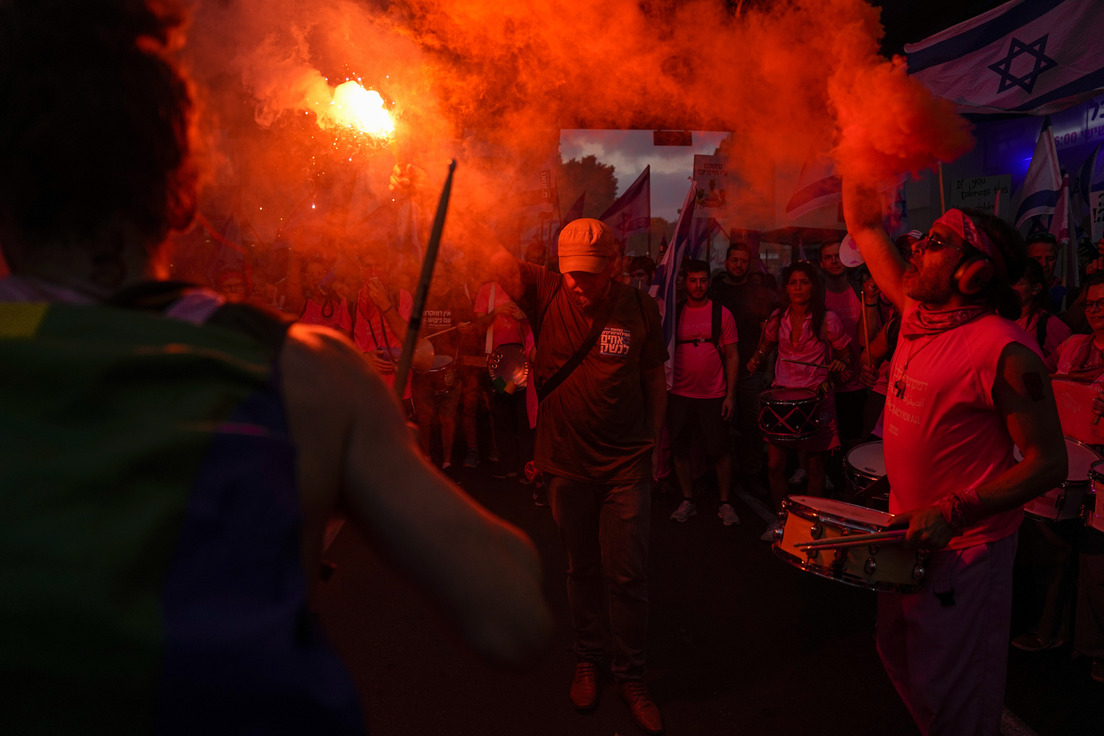 Opposition leader Yair Lapid and former Minister of Justice and Foreign Affairs Tzipi Livni also took part in the protest. Livni accused the government of promoting "laws that erase equalitywhich establish religious supremacy over the laity, Jewish supremacy over Arabs, and corrupt supremacy over judges."
Live, From Israel, ITS SATURDAY NIGHT. It is 𝘄𝗲𝗲𝗸 𝟮𝟰 of the protests against PM Netanyahu's plans to upend Israel's system of government. This is Be'er Sheva, Likud stronghold in the south of the country. pic.twitter.com/FHu0aCgxir

— Noga Tarnopolsky נגה טרנופולסקי نوغا ترنوبولسكي💙 (@NTarnopolsky) June 17, 2023
The bill, promoted by Benjamin Netanyahu's coalition, would give the government decisive influence in the selection of judges, limiting the scope of the Supreme Court to repeal laws or rule against the Executive.
Critics say it would greatly undermine judicial independence, given that Israel has no constitution, only a parliamentary committee currently controlled by the ruling coalition.


Source: RT