Once Ofek 13 is fully operational, the Israeli military will hand it over to an intelligence unit.
The Israeli Ministry of Defense has announced on Wednesday the successful launch into space of its new Ofek 13 spy satellite, carried out from a test site in the center of the country with the use of the orbital launcher Shavit.
Ofek 13, which successfully entered orbit, began transmitting data after completing a series of initial inspections. Engineers from the Ministry of Defense and the Israel Aerospace Industries (IAI) company will continue to carry out the planned checks before the satellite begins full operation in the near future.
The new apparatus was developed on the basis of the experience of the defense sector and IAI in the manufacture of previous satellites of the Ofek series, launched into space since 1988. Its development and production was directed by the Space and Satellite Administration of the Ministry of Israeli Defense, with the participation of the Intelligence Unit 9900 of the Israel Defense Forces and the Air Force.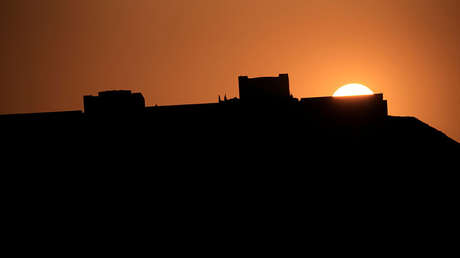 Once Ofek 13 is fully operational, the Israeli military will turn it over to Intelligence Unit 9900 for operational use.
Defense Minister Yoav Galant, who was present at the launch, said it was "another important example of the pioneering innovation" for the country's forces. "We will continue to demonstrate that even the sky is not the limit for the Israeli defense and that we continue to improve its capabilities in all dimensions in the face of various challenges," he added.
Source: RT