According to the commander of the Islamic Revolutionary Guards Corps Aerospace Force, the missile can evade all anti-missile defense systems.
Iran will shortly present its domestically produced hypersonic ballistic missile, the commander of the Islamic Revolution Guardian Corps (IRGC) Aerospace Force, Amir-Ali Hajizadeh, was quoted as saying by IRNA on Monday.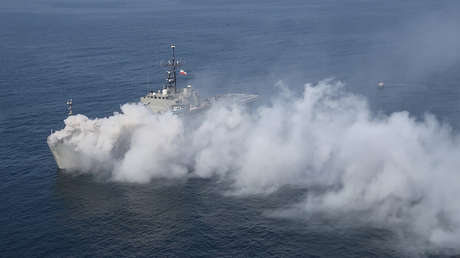 "The hypersonic missile has completed its tests and will be presented soon," Hajizadeh said, calling it a "considerable generational leap" in the missile field.
According to the commander, the missile, whose speed can reach between Mach 12 and Mach 13 (12-13 times the speed of sound), is capable of evading all anti-missile defense systems. He added that the missile can maneuver both inside and outside of the Earth's atmosphere.
Last Thursday, Iran presented its new Khorramshahr 4 ballistic missile, also nicknamed 'Khyber', which is the most modern version of the Khorramshahr family. The missile has a range of 2,000 kilometers and is capable of carrying a warhead of up to 1.5 metric tons, the heaviest warhead among the country's missiles.
Source: RT