Persian media consider this action to be a response to the recent resolution of the IAEA Board of Governors.
Iran began "for the first time" enrichment of uranium to 60% purity at the underground Fordo nuclear plant, Persian media reports. Since Monday morning, its production rate is stable, reports the ISNA news agency.
The newspaper considers the fact as a "strong response" to the demands imposed by the latest resolution of the Board of Governors of the International Atomic Energy Agency (IAEA), presented by the delegates of Germany, France and the United Kingdom, supported by the US .UU. and approved last Thursday. Russia and China voted against the project, which demanded explanations from Tehran in a "substantial and urgent" way.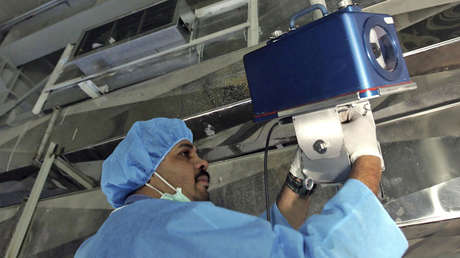 The Iranians will replace the first generation centrifuge machines in this complex with more advanced ones, of the 6-IR modification, which will increase their production capacity. In addition, Fordo's Hall B will be equipped in stages with eight new production lines, details the agency.
Before this Tuesday, Tehran already had the capabilities to enrich uranium to that degree of purity, but at other atomic research sites.
The Iranian authorities announced in April 2021 their plans to increase the enrichment level to 60% and communicated this to the IAEA.
In March, Iran's Islamic Revolutionary Guards arrested several members of a network planning sabotage in Fordo with the involvement of an official from Mossad, the Israeli intelligence agency.
Source: RT