Official certification of the Overture supersonic business jet powered by the new Symphony engines is scheduled for 2029.
The American company Boom Supersonic announced that it will build a new turbofan engine to propel its supersonic commercial plane, known as Overture, which promises to be the fastest in the world, the Space.com portal reported on Friday.
The new propulsion system, called Symphonywill be developed in collaboration with three companies related to the aviation industry, which will help with design (Florida Turbine Technologies), manufacturing (GE Additive) and maintenance (StandardAero).
Boom Supersonic indicated that Symphony will be conceived to operate with net zero carbon emissionsbesides that, when flying, this it will work silentlypassing the tests established in chapter 14 of the new noise reduction standard of the International Civil Aviation Organization (ICAO, for its acronym in English).
He also mentioned that he expects reduce aircraft operating costs by at least 10%, through more efficient engine maintenance and repairs, as well as a 25% increase in flight time. As for the engine design, the Denver, Colorado-based company said the Symphony was intended as a mid-bypass turbofan engine with the same basic engine architecture used in modern airliners.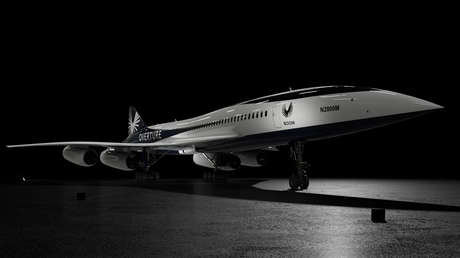 Unlike traditional subsonic turbofans, however, Boom Supersonic's new powertrain will include its own axisymmetric supersonic intake, low-noise variable geometry exhaust nozzle, and passively cooled high-pressure turbine.
Finally, the company indicated that it will supply the Symphony engines to United Airlines for its commercial aircraft and to Northrop Grumman for their military aircrafts. In addition, he added that the construction of the Overture aircraft will begin in 2024 and that the corresponding tests will take place in 2027. On the other hand, he confirmed that the official certification of the Overture powered by Symphony engines is scheduled for 2029.
"Through the Symphony program, we are able to offer our customers an economically and environmentally sustainable supersonic aircraft, an unachievable combination with the current limitations of derived engines and industry norms," ​​said Boom Supersonic CEO Blake Scholl.
If you liked it, share it with your friends!
Source: RT