Prabowo Subianto, Defense Minister of the Asian country, assured that his nation always tries to establish strong ties with all countries, especially with the main powers.
Indonesian Defense Minister Prabowo Subianto reiterated during a joint press conference with US Defense Secretary Lloyd Austin, held Monday in Jakarta, that his country maintains strong relations with Russia and China.

"We have a long relationship with Russia and China. We have relations with Russia for many, many years. Our Army uses Russian equipment," the Asian minister said when a journalist asked him about the pressures from the West for your country to stop purchasing such supplies.
Immediately afterwards, Subianto indicated that Indonesia also values ​​its relationship with China, which he described as a "friendly nation". And he added that Jakarta hopes to resolve all land claims through negotiations.
"I would like to emphasize that Indonesia always seeks to maintain the best relations with all countries, especially with major powers," he continued. "As an independent and sovereign country, we reserve the right to use and acquire material from many, many countries," she concluded, after detailing that they are studying the possibility of buying US F-15 fighters.
"A Free Indo-Pacific"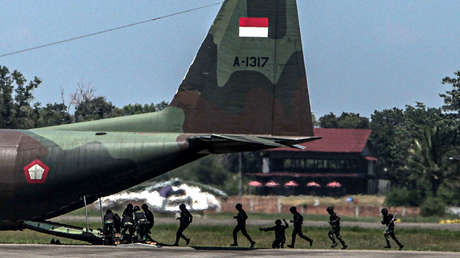 For his part, Lloyd said the US is proud of its partnership with Indonesia and that they are working together to advance their "shared vision of a free and open Indo-Pacific," while speaking of deepening defense ties and increasing "interoperability" between the armed forces of both countries.
"It is especially vital, now, that like-minded countries come together to uphold our shared principlesincluding the rule of law, freedom of the seas, and respect for sovereignty and territorial integrity," he said.
In addition, Lloyd anticipated that Washington and Jakarta will carry out new joint military games, and recalled that earlier this year Indonesia organized an exercise with more than 4,000 troops from 14 countries, in what was one of the largest multinational exercises in the region.
Source: RT