"The report was a combination of targeted misinformation and debunked allegations, most of which dated from 2004 to 2015," he stated.
The Indian billionaire Gautam Adani, owner of the Adani Group conglomerate, has accused the American company Hindenburg Research on Tuesday of carrying out a "deliberate and malicious attempt" to ruin the reputation of his company, collects ANI.
On January 24, Hindenburg published the results of a two-year investigation in which he dismissed the conglomerate as "the biggest scam in corporate history", given that —he assured— it is involved in "a brazen stock manipulation scheme and accounting fraud".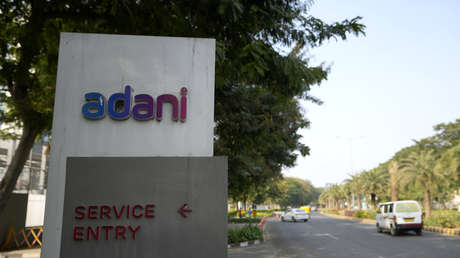 Among other accusations, the US company explained that the Adani Group uses a network of companies in tax havens to inflate your income and stock prices, while loads its key companies with a "substantial" level of indebtednesswhich puts the entire group in "a precarious financial situation."
"The report was a combination of targeted misinformation and debunked complaintsmost of which dated from 2004 to 2015. All of them were resolved by the competent authorities at the time," Adani said.
"This report was a deliberate and malicious attempt to damage our reputation and generate profit through a short-term drop in the price of our shares," he denounced.
The businessman indicated that the report of the expert council appointed by the Supreme Court helped to restore confidence in the company. "The committee of experts did not detect any regulatory failure," he said.
The Adani Group conglomerate is made up of half a dozen large companies operating in industries ranging from energy to transportation and construction. In addition to being the largest operator of Indian ports, it runs some of the largest airports in the country.
Source: RT