Indian tax agents searched the offices of the British chain in New Delhi and Mumbai on Tuesday, weeks after the broadcast of a documentary criticizing Narendra Modi.
The Indian government has accused Britain's BBC of tax evasion after finding "several discrepancies" in the media outlet's financial records, the country's finance ministry said on Friday.
Indian tax agents searched the BBC offices in new delhi and Bombay, weeks after the government will block a documentary from the British chain. The audiovisual material, branded as propaganda, criticized the role of Indian Prime Minister Narendra Modi during the 2002 anti-Muslim riots in the western state of Gujarat, where he was then governor.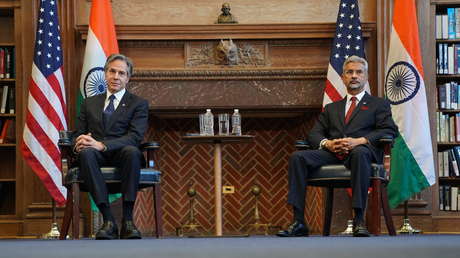 "In the course of the inspection, the Department [de Impuestos] collected various evidence relating to the operation of the organization, which indicates that taxes have not been paid on certain transfers that were not declared as income in India by the foreign entities of the group," reads the statement from the Ministry.
In addition, the agency revealed that it had discovered "crucial" evidence confirming tax violations by the chain, after questioning "key personnel" and analyzing documents at the BBC offices.
Although the statement did not name the company, describing it only as a "prominent international media company", The Press Trust of India cited anonymous officials who had confirmed that the information referred to the channel in question.
"The BBC affirms that it will continue to cooperate. It will respond to any direct communication from Tax officials," the media wrote in its article in this regard.
'India: The Modi Question' Released in 2023, it features a two-part documentary series on the Indian Prime Minister and his relationship with the country's Muslim minority.
The 2002 protests, featured in the film, killed at least 1,000 people, most of whom were Muslims.
Modi has denied accusations of a lack of reaction to the bloodshed while he was governor. In 2013, the Supreme Court of India affirmed have not found evidence to process it.
Source: RT