The decision was due to the increase in tensions in the administrative region of Ladakh, in northwestern India.
The Indian Defense Ministry announced it will purchase domestically developed man-portable short-range air defense missiles with the aim of deploying them along the border with China, where hostilities between the two countries have been raging for the past few years.
Designed to shoot down low-altitude airborne targets at short ranges, the missile is designed and developed by Indian research organization DRDO and is similar to the US-made FIM-92 Stinger surface-to-surface missiles.
"In view of the recent developments along the northern borders, there is a need to focus on effective air defense weapon systems that are man-portable and can be rapidly deployed over rough terrain," the ministry was quoted as saying by The Hindu.
The operation is part of a package of three weapons whose purchase was approved by the Defense Acquisition Council, headed by Defense Minister Rajnath Singh.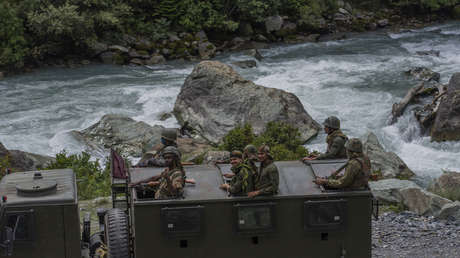 The other two weapons are helicopter-launched anti-tank guided missiles and BrahMos cruise missile launchers.
Meanwhile, in the context of border clashes with China in India's northwest administrative region of Ladakh, New Delhi emergency-purchased several portable Igla-S systems from Russia. The contract was signed in December 2020 and the equipment was delivered in December 2021.
In 2020, the biggest confrontation between the two countries in recent decades broke out in Ladakh. The incident resulted in the death of about twenty Indian soldiers and four Chinese soldiers, and caused a considerable increase in the forces of both powers in the area.
China and India have open disputes over certain territories in the Himalayan area, where they have 3,488 kilometers of undemarcated border. The border area known as the Line of Actual Control has been a source of tension between the two powers since the Sino-Indian armed conflict of 1962.
Source: RT