New Delhi announced last week a 13% increase in the Defense budget.
The Government of India inaugurated on Monday the largest helicopter factory in Asia in the city of Tumkur, in the southern state of Karnataka, local media reported.
The new plant fulfills "our government's promise to gradually reduce India's dependence on foreign countries for its Defense needs," said Indian Prime Minister Narendra Modi, who was present at the inauguration ceremonies for the plant, owned by of the state-owned aerospace company Hindustan Aeronautics Limited.
The facilities plan to manufacture more than 1,000 aircraft over the next 20 years. The plant will initially produce light utility helicopters and would later expand to build other multi-purpose aircraft.
"I am happy that hundreds of weapons and different defense systems, from modern assault rifles to tanks, aircraft carriers, helicopters and transport planes, are currently being manufactured in India," he stressed.
Eyes on China
In this context, India announced last week a 13% increase in the defense budget with the aim of adding more combat aircraft and roads along its tense border with China.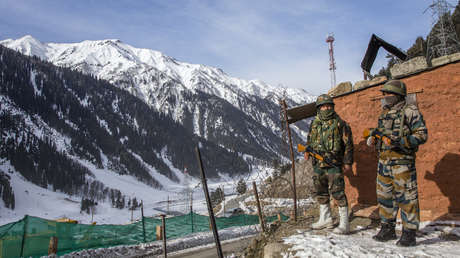 Both countries maintain open disputes over certain territories in the Himalayas, where they have 3,488 kilometers of undemarcated border. The border area known as the Line of Actual Control has been a source of tension between the two powers since the Sino-Indian armed conflict of 1962.
In recent years, Modi increased the budget to modernize the Armed Forces, while underscoring his Administration's commitment to boost domestic production to supply the forces deployed along the disputed border areas.
India is one of the world's largest arms importers and is still heavily dependent on weaponry from Russia, its oldest and largest military supplier.
Source: RT