Most of the killer whale population in one area of ​​the North American Pacific had some type of sign of skin disease.
An international team of biologists and veterinarians has noted with concern a considerable increase in the number of cases of skin infections among the population of orcas in the Salish Sea, in the Pacific, between the Canadian province of British Columbia and the US state of Washington.
As detailed by the University of California, during their study the scientists analyzed thousands of photographs taken between 2004 and 2016 of 18,697 individual sightings of orcas from the southern resident population, discovering a marked increase in the appearance of spots and lesions on the skin. of the animals.
Of the 141 sampled whales, the experts explain in an article published in PLOS ONE, 99% had signs of skin diseases, such as gray and gray-orange wounds or spots, as well as pinpoint black discoloration. It is estimated that these symptoms are not life threatening to the killer whales.
a worrying situation
Although the underlying cause of the documented diseases is unknown, some environmental factors, such as changes in water temperature or salinity, have been ruled out, so the appearance and spread of an infectious agent is suspected.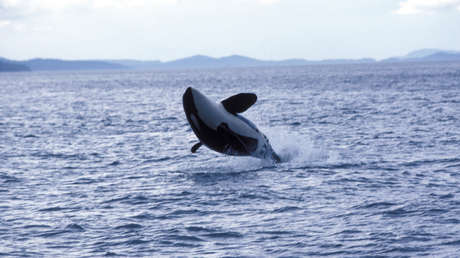 Likewise, experts believe that the appearance and marked increase in skin lesions may be a reflection of the decreased ability of the immune system of these populations to fight and adapt to diseases.
"Before looking at the data, we had no idea that the prevalence of these skin lesions was increasing so dramatically. […] It's worrying. Now we have to try to isolate the possible infectious agent," said Joseph Gaydos, co-author of the research.
For the authors, determining the causes that have led to the spread of skin infections among the Salish Sea killer whale population is of vital importance in efforts to ensure the protection of this endangered species.
Source: RT