Yevgeny Prigozhin feared that Moscow would cut his funding for refusing to sign contracts with the Russian Defense Ministry, Russian Duma Defense Committee Chairman Andrei Kartapolov has asserted.
The Wagner group was the only military formation that refused to sign a contract with the Russian Defense Ministry shortly before it launched its insurrection last week, the chairman of the Duma Defense Committee, Andrei Kartapolov, declared on Thursday. The head of the group, Yevgeny Prigozhin, "refused" to comply with the decision of the Russian Defense Ministry to sign a contract and chose to organize a mutiny that resulted in "high treason", he has specified.
"A few days before the attempted uprising, the Russian Ministry of Defense declared, and with absolute reason, that all armed formations must sign a contract with the Ministry of Defence. And everyone except the Wagner group began to comply with this decision. […] Except this man. He refused," Kartapolov explained in reference to Prigozhin.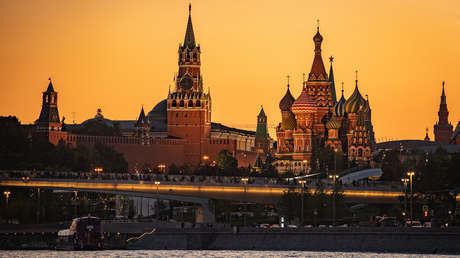 "He was then notified that, in such a case, the Wagner group would not be involved in the Russian military special operation [en Ucrania]. And this means that there will be no more moneyfinancial or material resources", added the senior official, stressing that "for Prigozhin money is an important, perhaps decisive factor".
Speaking about the causes of the attempted military uprising of the Wagner group, Kartapolov highlighted three main reasons: Prigozhin understood that "no more money will be allocated" to the group; second, he had "exorbitant and stupid ambitions"; and third, he was in "too agitated a state."
"And in full this degenerated into high treason and deceived his comrades in arms", he concluded.
The conflict between the Russian Ministry of Defense and the head of the Wagner group, Yevgueni Prigozhin, worsened last Friday night. The Wagner group claimed that it had occupied the building of the General Staff of the Southern Military District in the Russian city of Rostov-on-Don and reported that it was heading towards Moscow.
For his part, Vladimir Putin described Prigozhin's acts as a "military uprising" and assured that "actions to protect the homeland" from this threat will be "forceful."
Later, on Saturday, Prigozhin agreed to halt the movement of his forces into Russian territory and agreed to take steps to de-escalate tensions after holding talks with Belarusian President Alexander Lukashenko.
Source: RT