After assuring that he was overwhelmed with guilt for the crime committed, the individual led detectives to the place where he buried the body of his former landlord. At trial, he pleaded not guilty.
A man confessed to police in the community of Roswell, located in southeastern New Mexico (USA), having killed his former landlord 15 years ago, and he assured that he could no longer stand remorse for the crime he allegedly committedThe AP reported Tuesday.
The police authorities reported that the confession occurred on May 1, when the alleged murderer, identified as Tony Peralta, called the emergency services to admit his guilt in the murder of William Blodgett, who was last seen in December. of 2008.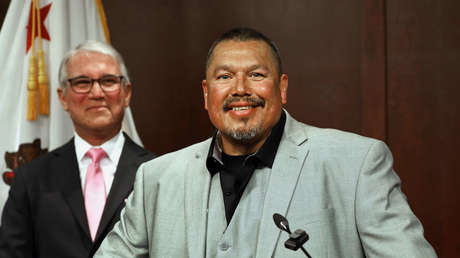 Once officers arrived at the location where the call was made, Peralta, 37, told them he was tired of living with guilt. In addition, he agreed to take them to the place where he buried the body of Blodgett, who at the time of his disappearance was 69 years old. The suspect was taken to the police headquarters for questioning.
"I confess, man. I confess. I don't want to live without confessing anymore"Peralta declared to the police agents, assuring that he did not remember the date or the reasons that led him to murder his landlord.
Subsequently, the investigators obtained an order to search the address where Peralta stated that the remains of the deceased were located. Under the boards of a wooden floor, in one of the rooms of the property, they were found a boot, bones and dentures.
According to police, Blodgett's identity was confirmed by comparing the dental prosthetics found with his dental records, which were filed in early 2009 after he was reported missing. It was specified that the case had remained unsolved until Peralta's call, since the investigators had exhausted all the clues to find those responsible for Blodgett's disappearance.
Without being present at the hearing, Tony Peralta was arraigned this Tuesday on a charge of first degree murder. Surprisingly, the man pleaded not guilty to the crime. His lawyer, Ray Conley, presented the plea and assured that the criminal process of his client will be respected as the case progresses in court. Finally, a judge established that Peralta's trial will take place next October, warning that that date could change.
Source: RT