Viktor Orban believes that "the type of cooperation between Kiev and the West is a failure" and that, despite Western money and weapons, it is "impossible" for Ukraine to win the war against Russia.
The Prime Minister of Hungary, Viktor Orban, in an exclusive interview with the German newspaper Bild published on Tuesday, stated that regarding the conflict in Ukraine "what really matters is what the Americans want to do."
"Ukraine is no longer a sovereign country. It has no money. It has no weapons. They can only fight because we support them in the West. So if the Americans decide they want peace, there will be peace," Orban said.
"Ukraine will run out of soldiers"
Likewise, the president considers that "the type of cooperation between Ukraine and the West is a failure". "Because I believe that the formula in which the Ukrainians fight on the front lines while we support them financially, with information and with tools, and thinking that they can win the war against Russia is a misunderstanding of the situation. That's impossible," she asserted.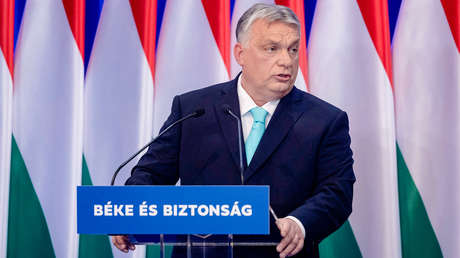 Speaking of the "result of the war", Orban stressed that "the problem is that the Ukrainians will run out of soldiers before the Russians, and that will be the decisive factor in the end."
At the same time, the Hungarian prime minister has stressed that with his statements he does not want to "influence the Ukrainians", who reject any type of negotiation with Moscow, but he always pleads "for peace" and seeks a truce and a peaceful solution to the conflict.
"Otherwise, they will lose a great deal of wealth, many lives and unimaginable destruction will occur," he concluded.
Source: RT