The insects were fossilized inside their cocoons when they were "ready to leave their cells" and were found in an "exceptional state of preservation."
Hundreds of mummified bees dating back about 3,000 years were found at a new paleontological site in Odemira, southwestern Portugal, according to a recent study published in the journal Papers in Paleontology.
The bees were fossilized inside their cocoons when they were "ready to leave their cells" and were found in a "exceptional state of conservation".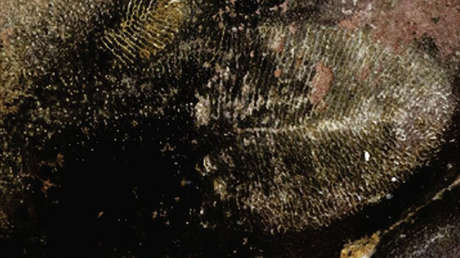 The fossilization state of insects is "extremely rare", as their skeleton decomposes quickly. Thanks to the exceptional degree of conservation, researchers have been able to determine the type of bee, sex and even the contribution of pollen left by the mother when she created the cocoon.
The discovery represents a unique opportunity to study in detail the architecture and conservation of the nesting sites, as well as the possible environmental causes of death and burial that led to the preservation of these nests. specimens from the time of the Egyptian pharaohs.
🐝🔍 Incredible find! US researcher Fernando Muniz has participated in the discovery of 'mummified' bees from the time of the pharaohs🐝🌼 These amazing creatures have been found in southwest Portugal➡️ https://t.co/wcgpMXDXKkpic.twitter.com/DycZ4HPoZI

— University of Seville (@unisevilla) August 28, 2023
"Know and interpret the ecological reasons for both the presence of this bee population and its death and mummification 3,000 years agocould help understand and establish resilience strategies in the face of climate change, such as, for example, comparing ecological imbalances motivated by natural parameters with current imbalances and the way in which they are affecting current species of bees," said Carlos Neto. de Carvalho, lead author of the study and scientific coordinator of the Naturtejo Geopark.
About bees
The group of insects that make up bees includes more than 20,000 speciesFurthermore, almost three-quarters of all wild bee species nest in the ground and spend much of their life cycle underground.
"Bees are essential pollinating insects for ecosystems, in such a way that their decline would directly affect biodiversity, that is, the many species of plants and animals that depend directly or indirectly on them, including us, human beings. For For example, it is known that Bees pollinate 70% of the crops people consume and 30% of livestock feed," said Fernando Muniz, professor at the University of Seville (Spain).


Source: RT