These structures, called 'mustatil', housed the celebration of sacred rituals with multiple sacrifices 7,000 years ago. The ruins of more than 1,600 have been found in the country.
Archaeologists have discovered ancient human remains buried along with hundreds of animal bones inside a 'mustatil', a 7,000-year-old megalithic desert monument used for rituals by a prehistoric cult in the territory of present-day Saudi Arabia.
In the place the remains of an adult man of about 30-40 years were found, details LiveScience.
The 'mustatil' (Arabic for rectangle) are ancient walled sandstone structures found in northwestern Saudi Arabia. Long predating Britain's famous Stonehenge (3rd millennium BC), ruins of more than 1,600 of these structures have been discovered in the country since the 1970s. Most of them are now hidden under the sand.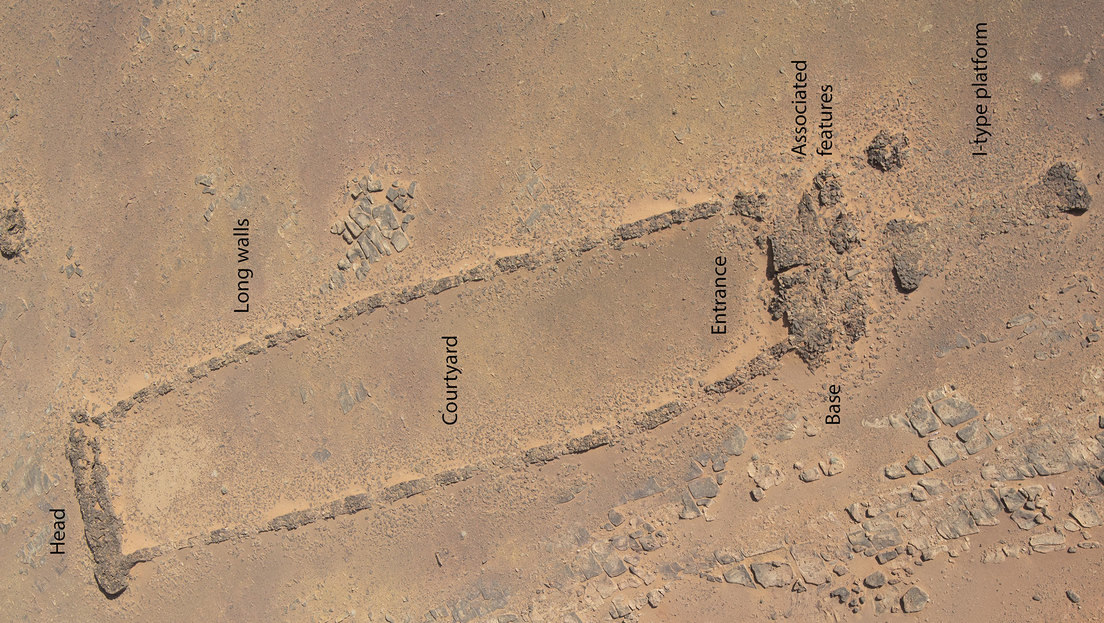 New excavations carried out in a 'mustatil', detailed in an article in the journal PLOS ONE, have revealed more details about these mysterious constructions and the worshipers who worshiped there.
During archaeological work, the researchers found complex structures within the ruins, including interior walls and columns leading to central chambers. It is possible that they were intended for the celebration of feasts and ritual sacrifices.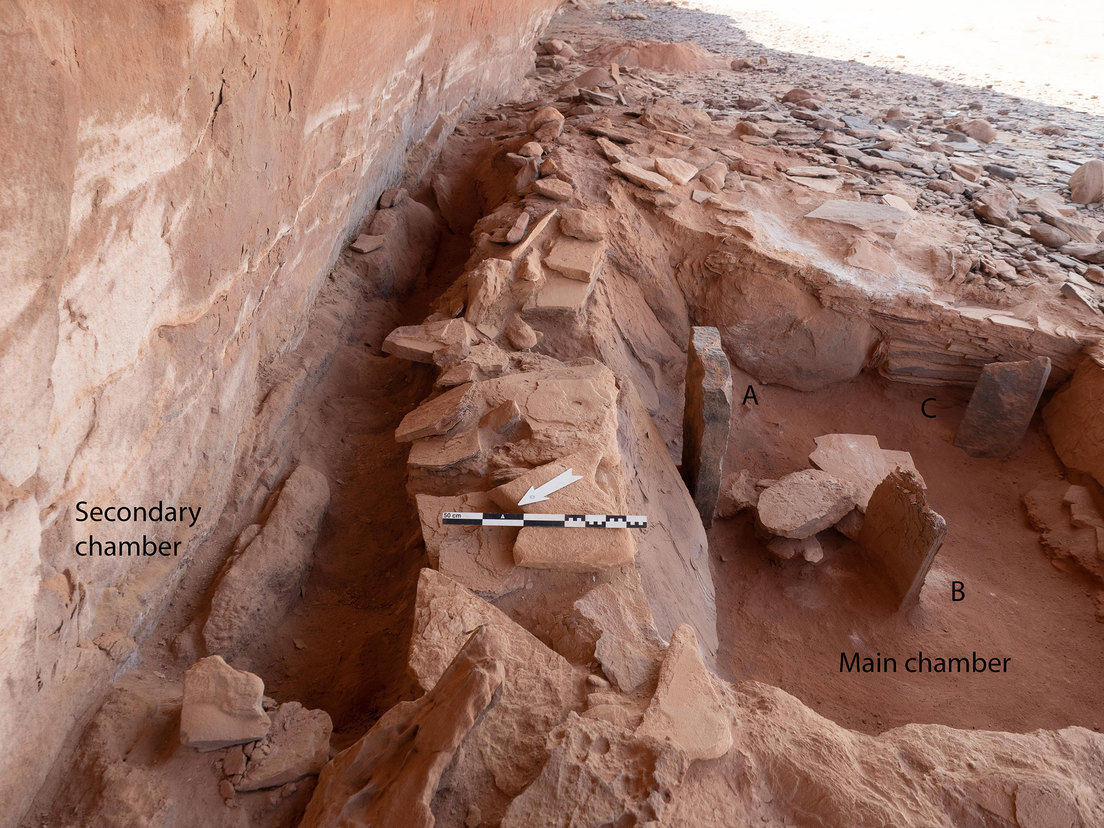 "Most likely, they would have brought animals with them and sacrificed them there, giving the horns and upper parts of the skull to a deity, while potentially feasting on the rest of the remains," explained Melissa Kennedy, an archaeologist at the University of Western Australia.
The excavated 'mustatil' is located 55 km east of the ancient city of Al Ula. The length of the structure, built from local sandstone, is 140 meters.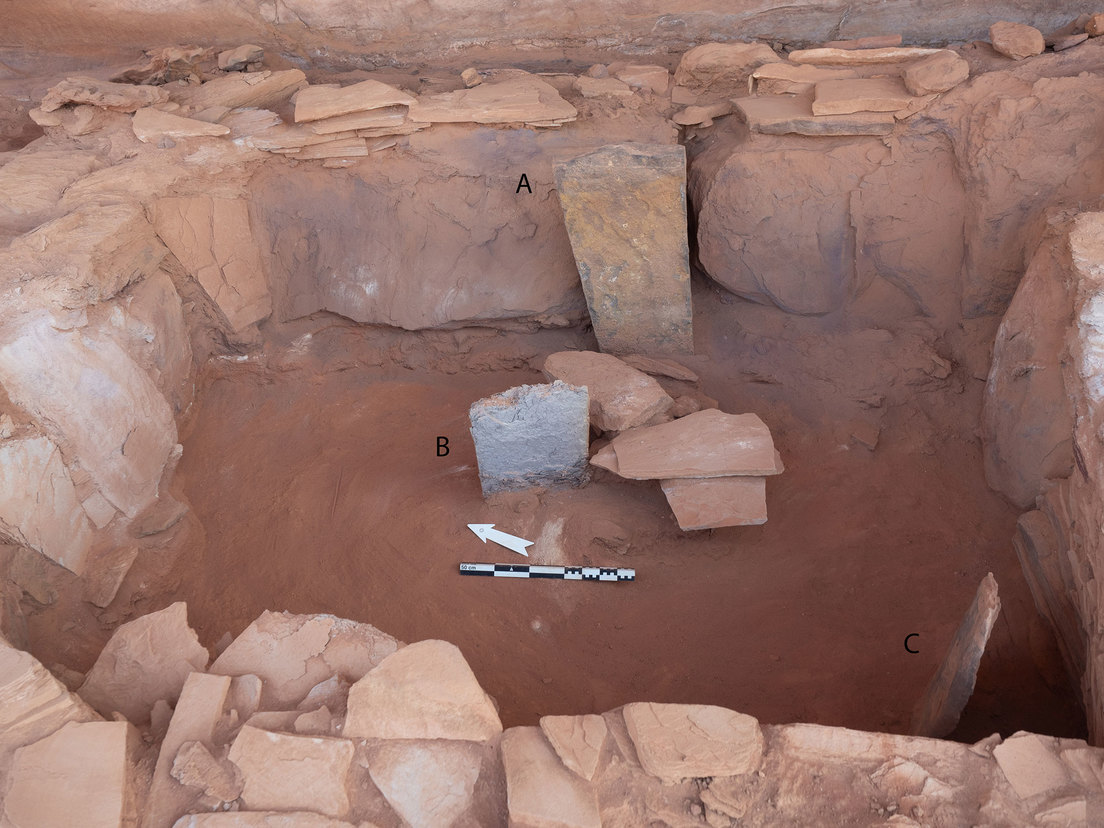 The experts identified 260 fragments of animal skulls and horns, mainly domestic goats, but also gazelles and small ruminants. All these remains, made up of hundreds of bones, were grouped around a large vertical stone of a sacred nature: the betyl.
Another discovery within the megalithic structure was that of a cist, a type of burial chamber built during the Neolithic and Bronze Ages in Europe and the Middle East. Likewise, analysis of the human remains revealed that the man buried there was between 30 and 40 years old when he died and suffered from osteoarthritis, a degenerative joint disease that is the most common form of arthritis. Radiocarbon dating of the bones revealed that he was buried 400 years after the sacrifice of the animals took place.
Although the purpose of the ceremonies performed in the 'mustatil' remains a puzzle, the researchers suggest that as climate change slowly turned the area into a desert, members of the cult gathered to protect it, sacrificing livestock to unknown gods.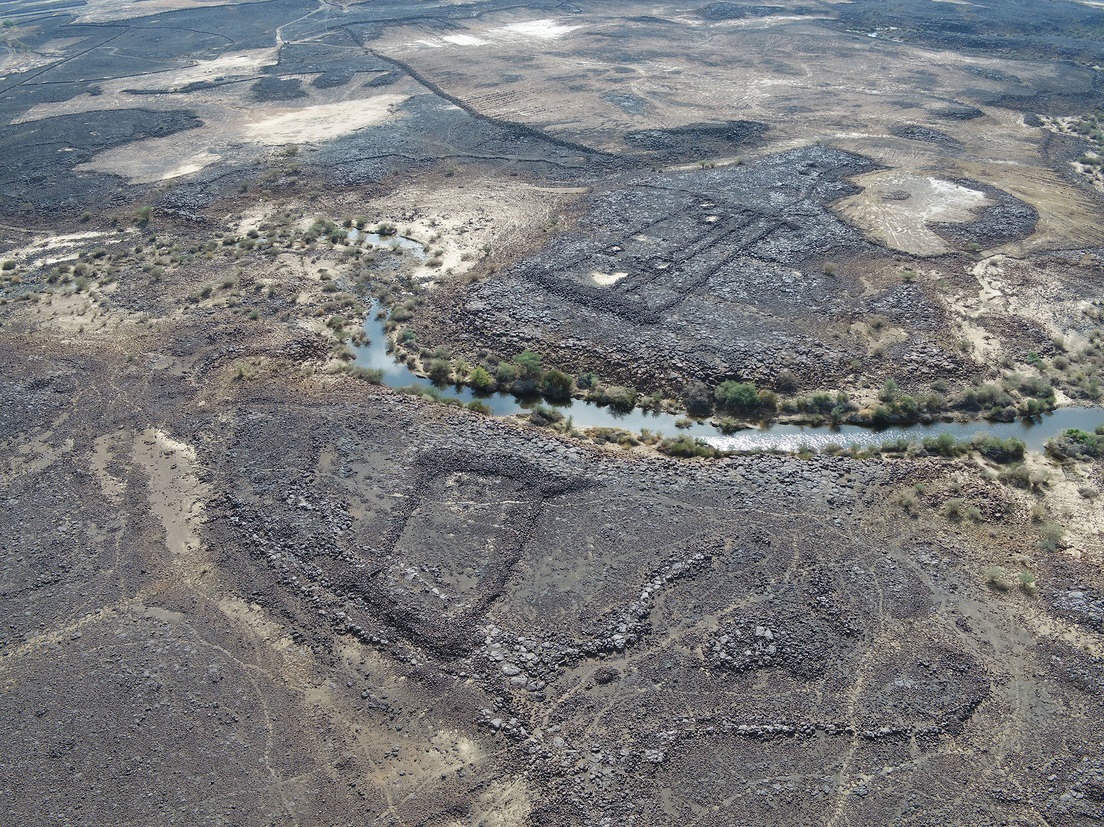 Source: RT