The Messier 89 galaxy is home to around 100 billion stars, as well as more than 2,000 globular clusters, a very high number compared to the 200 found in the Milky Way.
The Hubble space telescope, operated jointly by NASA and the European Space Agency (ESA), managed to capture the elliptical galaxy NGC 4552which is located at a distance of 55 million light years from Earth, in the constellation of Virgo.
NASA reported that this astronomical object, also known as Messier 89 (M89), is home to around 100 billion stars, as well as more than 2,000 globular clusters (as a reference measure, there are 200 in the Milky Way). Furthermore, he commented that this stellar structure appears to be perfectly sphericalwhich differs from galaxies that are characterized by having an elongated ellipsoidal shape.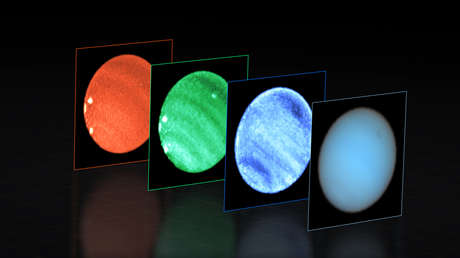 However, he also pointed out that it is possible that its spherical appearance is caused by a "perspective trick", due to the position in which the object is located with respect to the Earth. Previously, scientist Kenneth Glyn Jones had indicated that the true shape of M89 could not be determined.
In 1781, French astronomer Charles Messier discovered M89, along with seven other galaxies in the Virgo cluster. According to NASA, at the center of this galaxy there is a supermassive black hole, which is 1 billion times more massive than the Sun.
On the other hand, he asserted that, at the time, Hubble observations had served to identify the structure and formation of elliptical galaxies, as well as to find evidence of black holes in their centers.
Currently, M89 is considered the last giant elliptical galaxy found by Messier and the most perfectly spherical of those reported in his catalog of 110 astronomical objects.
If you liked it, share it with your friends!
Source: RT