The human rights defense organization compiled complaints of injuries caused by these illegal weapons to more than fifty civilians in the Ukrainian city of Izium.
The Ukrainian Armed Forces injured dozens of civilians after dropping thousands of illegal mines on a city in eastern Ukraine last year, reports the human rights organization Human Rights Watch (HRW).
Soviet-made PFM mines were dropped on the city of iziumin Kharkiv province, by rockets when the city was under the control of Russian forces between April and September last year.
These butterfly-shaped explosive devices or petal they spread by the hundreds at a time and are designed to maim rather than kill those unfortunate enough to step on or pick them up.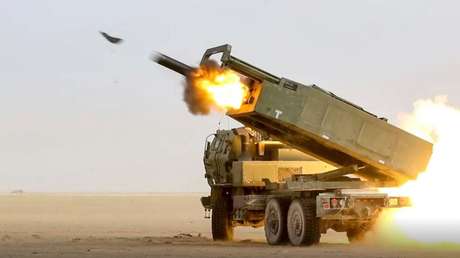 The HRW team entered Izium after the Russian withdrawal in mid-September and found these anti-personnel mines in nine locations, including one school, a nursery and a hospital.
The report cites the statements of local health personnel, who point out that more than 50 civilians, including at least five boys, were injured by this type of weapon. About half of the injuries led to amputations foot or lower leg. At least one death was recorded, that of an old man who picked up one of the artifacts in his yard.
Some of the mines were equipped with time detonators and exploded without warning for up to three days after being dropped.
According to the testimony of more than a hundred residents, the Russian forces warned the population of the danger posed by these mines, removed some of them and transported several victims to Russia to receive medical treatment. Once they left Izium, the demining tasks were left to the Ukrainian troops.
The use of this type of explosive devices is prohibited by the Convention on the prohibition of anti-personnel mines of 1997, of which Ukraine is a signatory. The United States and Russia are not part of the treaty.
Asked about it by HRW, the Ukrainian government insisted that it complies with all its international obligations, but refused to comment the type of ammunition he used in and around Izium.
"Any use of antipersonnel mines is illegal, and Ukraine should To investigate thoroughly what happened and make sure their forces don't use them," Steve Goose, director of Human Rights Watch's arms division, said in the report. Speaking to US outlet NPR, Goose said Ukraine's "high moral standings" "have been committedfor these findings.
Ukraine also used PFM mines in other parts of the region of Kharkiv and in Donetsk last year, according to local officials, though kyiv denied the allegations. Mines were also found scattered in large numbers in the Russian province of belgorod after a Ukrainian bombardment last summer.
Source: RT