The economic operators of both nations move away "massively from the 'toxic' currencies of Western countries", giving their preferences to the more reliable and safer ruble and yuan, the head of the First Asia Department of the Foreign Ministry has revealed. Russian, Georgy Zinoviev.
The de-dollarization of economic relations between Russia and China "in fact" has already taken place, says the director of the First Asia Department of the Russian Foreign Ministry, Gueorgui Zinoviev. Thus, in an interview with RIA Novosti, the diplomat stressed that "the share of national currencies in payments Russian-Chinese "If at the beginning of 2022 it was around 25%, it is currently already exceeds 80%", has held.
At the same time, Zinoviev added that the trading volume of the ruble-yuan pair on the Moscow Stock Exchange (MOEX) has long since exceeded the volume of the dollar-ruble pair.
"In fact, today we can already see the de-dollarization of bilateral economic relations."
"Russian and Chinese economic operators are massively moving away from the 'toxic' currencies of Western countries and prefer the ruble and yuan as more reliable and, most importantly, secure means of payment," the diplomat said.
The senior official has stressed that "a such successful replacement of foreign currencies It would have been impossible without a stable and well-developed payments infrastructure that has been built between Russia and China for many years."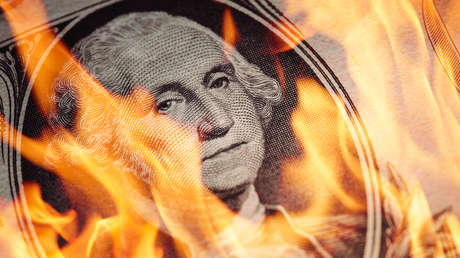 Zinoviev has specified that, despite the international political and economic turmoil that leaves its mark on the activities of financial organizations, the tools developed by the relevant organizations in Russia and China facilitate the continuity of the necessary financial operations.
At the beginning of September, the Russian Foreign Minister, Sergey Lavrov, also expressed himself assuring that Moscow has no desire to "destroy" the dollar, but that the US itself no longer provides its currency with a role acceptable to all.
Source: RT