"There is an intention to move the water in a pond full of mud to see what they catch," said the president.
The president of Ecuador, Guillermo Lasso, broke the silence and defended his brother-in-law Danilo Carrera from the accusations that have been made against him about being involved in an alleged corruption plot in public companies in the South American country.
"Danilo Carrera is a person I love a lotI have known him for 64 years. An irreproachable man who cannot be denigrated using his face as a drug trafficking logo," Lasso said in an interview he gave to Plan Vwhich has not yet been published, but from which some phrases from the president were disseminated on the media's social networks.
The president dismissed the accusation against his brother-in-law and indicated that "there is an intention to move the water in a pond full of mud to see what they catch."
noted that that action would be on the part of "those who are afraid of extradition". This in reference to a referendum that will take place on February 5, which has been promoted by the Executive, in which one of the questions to the public will be whether they agree to allow the extradition of Ecuadorians who have committed crimes related to transnational organized crime, amending the Constitution for it.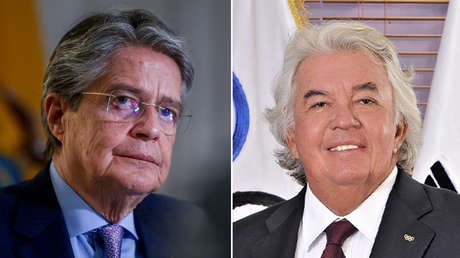 "They attack me because I hit them where it hurts the most, their pockets. We are not going to negotiate with drug trafficking," Lasso insisted.
The marking
The accusations against Carrera were published by La Posta. In his report, he reveals an alleged corruption network led by Lasso's brother-in-law, which would be operating mainly in the National Electricity Corporation (CNEL) and in the Electricity Corporation of Ecuador (CELEC).
He details that, despite not having any position in the Government, Carrera manages public companies and it is who decides which private firms work with the State and which do not, in exchange for bribes.
As soon as the report was published in the media, the State Attorney General's Office (FGE) opened a preliminary investigation; but, in addition, the assembly members Viviana Veloz and Pamela Aguirre, from the Union for Hope bench, filed a criminal complaint before this instance.
The Justice Commission of the National Assembly began on Wednesday a process of control and political control over these events. Carrera was summoned to appear, but did not attend the appointment.


Source: RT