"They were grossly negligent in making conscious decisions to delay network modernization projects that would have prevented this tragedy," the lawyer for the plaintiffs said.
The largest electric company in the state of Hawaii (USA), Hawaiian Electric, was sued this Wednesday for negligence and not having taken adequate measures to prevent deadliest wildfires of modern American history.
According to court documents, cited by NBC News, the plaintiffs accuse the company of years of inaction and negligencearguing that it should have had plans to shut down power systems before strong winds hit the archipelago.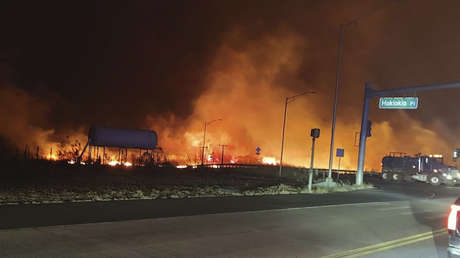 "They were grossly negligent [Hawaiian Electric] consciously making decisions to delay modernization projects of the network that would have prevented this tragedy," said attorney for the plaintiffs, Mikal Watts.
According to NBC News, the company is facing three other lawsuits, recently filed, with similar accusations.
Hawaiian Electric, that'sSupplies electricity to 95% of the state, declined to comment on the matter, noting that doing so would violate its internal policies. His spokeswoman, Darren Pai, said the company is aware of the allegations and remains focused on restoring power to the island of Maui.
"The cause of the fire has not been determined and we will be working with the state and county as they conduct their investigation," Pai added.
The lawsuit filed Wednesday cites numerous instances and documents in which Hawaiian Electric and utility officials acknowledge the potential dangers of wildfires, as well as the possibility that downed wires and the infrastructure of the electrical network cause a fire in areas where the growth of vegetation was not mitigated.
In this context, the plaintiffs affirm that, precisely, the downed lines and equipment of the network operated by the company were the main cause of the flames.
"Their own documents say they knew how to prevent it, and their own documents show their conscious and deliberate decision to delay implementing security measures that would have prevented this tragedy," Watts said.
For their part, local authorities continue to investigate the causes of the forest fires that devastated historic coastal communities and caused the death of at least 101 people.
Source: RT