The relics were sent in 2019 for a Hanukkah candle lighting event at the White House and a brief display in the US.
The Government of Israel is working to recover several ancient relics that were loaned to the White House in 2019 and subsequently stored at the Mar-a-Lago (Florida) residence of former US President Donald Trump, the Haaretz newspaper reports, citing sources familiar with it. with the matter.
According to the newspaper, among the relics are ceramic oil lamps that are part of Israel's collection of national treasures. In 2019, the antiquities were sent for a Hanukkah candlelighting ceremony—one of the most important celebrations in Judaism—at the White House. In addition, it was expected that the objects would be briefly exhibited in Washington and then returned to the Hebrew country.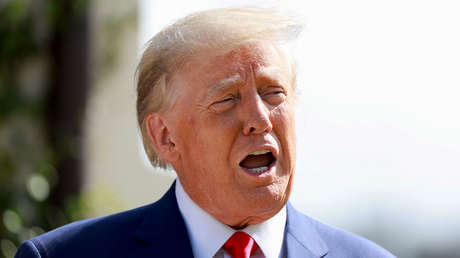 However, the oil lamps were not exhibited at the White House due to bureaucratic issues, but Haaretz sources say that instead of being sent to Israel, the relics were "trapped" in the US.
The former director of the Israel Antiquities Authority, Israel Hasson, said that this entity ruled out that the items were returned on a scheduled flight or transport company for fear of damage. "We wanted our staff to go and bring them back, but then Covid-19 hit and everything got stuck," he added.
A few months ago, Israeli authorities learned that the antiquities ended up at Trump's Mar-a-Lago residence, where they still remain, the newspaper notes. "It is not clear if Trump is aware that the objects are on the premises of his estate," he adds.
Source: RT