Pedro Sanchez replaces the Ministers of Industry and Health.
The President of the Government of Spain, Pedro Sanchez, announced this morning what is expected to be the last government crisis before the general elections, which will be held at the end of the year, and two months before the municipal and regional elections scheduled for next May 28.
At 9 in the morning of this Monday, in an appearance without questions, the Spanish president has informed that he replaces theto industry minister, maroto kingsalready the head of health, Caroline Darias. The first will lead the Socialist Party's candidacy for the Madrid City Council, while the second is running for Mayor of Las Palmas de Gran Canaria.
Although these two departures from the Government were taken for granted due to the intention of both ministers to attend the municipal elections, there was expectation to know who would replace them.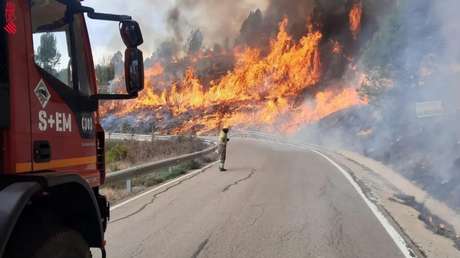 As Sanchez announced, The new Minister of Industry will be Hector Gomez, former parliamentary spokesperson for the Socialist Party. Affiliated with the formation since 2003, Gomez, 44, has a university education in Tourism, Labor Sciences and Law and has been a national deputy since 2019.
For his part, The Health portfolio falls to Jose Manuel Minones Conde, 50 years old, former Government delegate in Galicia, a position he held after being mayor of a Galician municipality for six years. His training and career is linked to the medical field: he is a doctor in Pharmacy and has been a researcher for six years, as well as a professor at the University of Santiago de Compostela.
The composition of the Executive of Sanchez continues to be parity. Thus, after the incorporations of Gomez and Minones, the Government consists of 10 men and 12 women.
This is a much more limited government crisis than the last one, in July 2021, in which the president renewed a good part of the Executive, including part of what was considered the hard core or closest to Sanchez.
"These are two excellent public servants with an unwavering commitment to defending the general interest. We will continue with these appointments until the end of the legislature"Sanchez said during his appearance.
Source: RT