A senior Budapest official recalled that his country had repeatedly drawn attention to this problem.
Gergely Gulyas, the head of the Hungarian Prime Minister's Office, wryly greeted French President Emmanuel Macron's criticism of the American double standard regarding the sale of its gas to Europe.
"We can welcome the statement with a 'Good morning!'" said the senior official at a press conference on Saturday, recalling that Budapest had repeatedly drawn attention to this problem.
"We have told you many times that companies [europeas] they have to compete at very high prices in terms of energy costs, because for example in the US they give them to companies at a quarter or even a sixth of the value," Gulyas said.
"double standards"
Previously, the French president criticized Washington for selling gas produced by that country to European consumers at a price three or four times higher than that offered to the domestic market.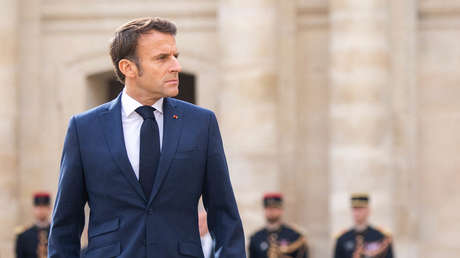 "When you have American energy prices that are much lower than ours and their hydrocarbon producer [refiriendose a Estados Unidos] sells them three or four times more expensive than what it sells to its industrialists", there is "an implicit double standard, which is a real problem of rapprochement and sincerity in transatlantic trade", Macron stressed.
It should be remembered that because the European Union no longer imports gas from Russia, in recent months it has become dependent on shipments from the US. According to the International Group of Liquefied Natural Gas Importers, in the first six months of this year US exports to Europe amounted to 27 million tons, accounting for almost 70%.
Source: RT