It is due to the economic reopening of China and other Asian countries and the possible decrease in Russian exports due to sanctions.
The price of oil may exceed $100 a barrel, Goldman Sachs analyst Jeff Currie said last Sunday, quoted by Bloomberg.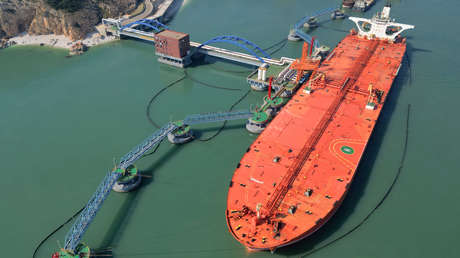 According to Currie, the possible rise is due to several causes: among them are the economic reopening of China after the 'covid zero' policy and the anti-Russian sanctions, which will probably cause a decrease in the export of Russian crude oil. The expert believes that in May the oil market will already face a supply deficit, which may cause the exhaustion of available production capacities in 2024.
"Right now, we are still balanced in a surplus because China has yet to fully recover," he explained.
Meanwhile, Pierre Andurand, manager of the hedge fund Andurand Commodities Discretionary Enhanced Fund, forecast on Monday that the price of oil will exceed $140 a barrel when Asian economies reopen after pandemic restrictions. According to Andurand, "the market is underestimating the scale of the demand boost" for oil that will cause the economic recovery of China and other Asian countries.
Source: RT