However, stock exchanges such as the S&P GSCI and FTSE 100, which include commodity, energy, mining and pharmaceutical companies, have seen their share prices rise.
Stock markets and bond markets worldwide suffered losses of more than 30 trillion dollars this year, largely due to inflation, rising interest rates and the economic consequences of the conflict in Ukraine, the Financial Times reported on Friday.
According to the British newspaper, the MSCI All-World stock index, which includes the shares of almost 3,000 companies in 23 countries and 25 emerging markets, lost a fifth of its value in 2022, which is considered its biggest drop since the 2008 financial crisis. Likewise, the two main Wall Street indices, S&P 500 and Nasdaq, registered an annual fall of 19% and 33%, respectively.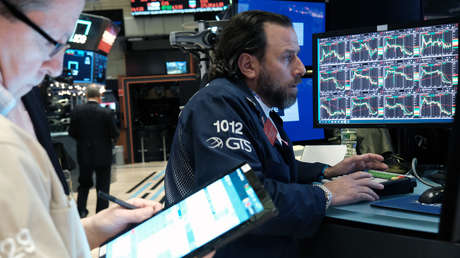 At the same time, China's stock markets also reported losses in their share prices as Beijing imposed measures to control the new wave of coronavirus infections. In particular, the CSI 300 index fell 22% in yuan terms and 28% in dollar terms. On the other hand, the MSCI Europe index registered a loss of 16% in dollars and 11% in euros.
The price of the bond markets have experienced a decrease due to the rise in interest rates, partly due to the attempts of the US Federal Reserve to control inflation on US territoryconsidered the worst in several decades.
This measure has its downside as it encourages investors to seek safer financial assets, such as bonds issued by various governments, instead of stocks and debts, generating the stock markets crash. In addition, by having higher interest rates, the costs of the loans also increase, which ends up aggravating the financial conditions of companies and businesses, losing billions of dollars in terms of market value.
Regarding Tesla, the company lost almost two-thirds of its value this year, while electronic circuit maker Nvidia reported a 50% drop. The value of companies such as Apple and Microsoft fell by about 30%, while Alphabet and Meta (classified in Russia as an extremist organization) fell by 40% and 64% respectively.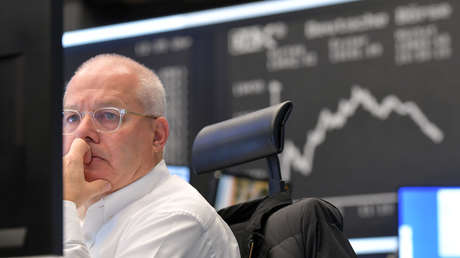 Energy and livestock companies post profits
However, some stock exchanges such as S&P GSCI and FTSE 100which include commodity, energy, mining, and pharmaceutical companies, have experienced increases in their share prices.
"For years there was this situation where both equities and fixed income were expensive because they were part of the same game, driven by low inflation and low interest rates," said Luca Paolini, chief strategist at Pictet Asset Management. . "The lesson this year is that at some point there is a reckoning and when it comes it is brutal," he added.
Source: RT