The body was found hours after the US Justice issued an order to revoke his probation.
Millionaire pharmaceutical executive Gigi Jordan, convicted of involuntary manslaughter for the death of her 8-year-old autistic son, was found dead inside her Brooklyn residence. Until now, the New York authorities suspect that it is a suicide, collects The New York Post.
According to reports, the executive's body was found last Friday inside her apartment a few hours after the US Justice issued an order to revoke her bail.
The judicial measure issued by the US Supreme Court judge, Sonia Sotomayor, was issued in the midst of various legal disputes filed by the Prosecutor's Office, in which she requested a new trial against her.
Despite the fact that the cause of death has not yet been officially determined, the agents found a note in his home that suggests that Jordan would have committed suicide, so this is now the main line of investigation for the authorities.
a controversial case
The millionaire pharmacist, 62, has been found guilty of involuntary manslaughter after admitting that she forcibly administered her 8-year-old autistic son, Jude Mirra, a lethal dose of medication before attempting suicide. A series of events that occurred in 2010 inside a hotel room.
During the trial, before a Manhattan court in 2014, Jordan declared that he had decided to commit suicide and end Jude's life, since he believed that one of his former romantic partners wanted to kill her and that, without his mother, custody of the minor would pass to hands of another ex-husband and suffer sexual abuse. The named men denied the accusations.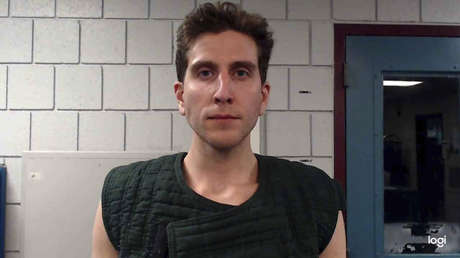 The defense argued that the woman was in a state of extreme emotional disturbance at the time of the murder, a version that would have convinced the jury, who dismissed the murder charge and convicted her of manslaughter.
Norman Siegel, defense attorney, confirmed the death of the woman and assured that appeals were ongoing. "It's unbelievably sad […]He still had a lot to contribute to society," he said about Jordan's death.
Source: RT