The workers of the operations centers called for this Friday a warning strike to demand, among other things, a salary increase due to the increase in prices and inflation.
The main airports in Germany will suspend most of their operations this Friday, due to a warning strike that will be carried out by the personnel of the operations centers for one day, reports the local press.
The strike, called by the Verdi union, will take place in seven air terminals, including the largest in the country: Frankfurt and Munich. The warning protest is due to slow progress in negotiations on improvements in work safety conditions and a increase in wages in the face of rising prices and record inflation.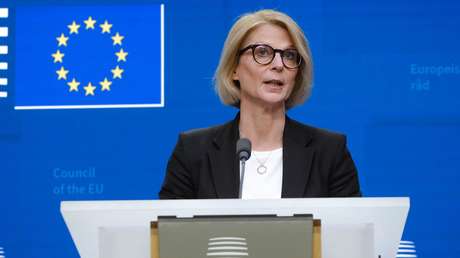 For now, the companies have rejected these claims. The German airport association ADV provides for the cancellation of 2,340 flights National and international. "The fact that more than 295,000 travelers have to suffer the strike is unacceptable. Solutions must be sought at the negotiating table and not at the expense of passengers", they criticized from the institution.
Frankfurt airport, the largest in Germany, had planned to serve more than 1,000 flights and most of them could be canceled due to the strike, affecting approximately 137,000 passengers. In the case of Munich, from the operating company of the aerodrome, they communicated that they will temporarily suspend their services and that they will only attend emergency flights and those related to the Munich Security Conference which starts this Friday.
Another blow for Lufthansa?
Frankfurt and Munich are the hubs of Lufthansa and the strike would represent another blow to the Europe's largest airline due to the size of the fleet, after the computer failure registered this Wednesday that forced cancel all your flights and affected its operations in different countries of the world.
The damage was due to the fact that the workers of a work contracted by the state railway company Deutsche Bahn, accidentally pierced four wires of fiber buried almost 5 meters in an area near the Frankfurt airport, causing the collapse of computer systems of the airline. Workers also poured concrete over the cables, further complicating repairs.
The airline's services began to normalize on Wednesday night, but the incident has raised questions about why backup systems didn't work in the face of the emergency, reports Bloomberg.
Source: RT