High energy prices, a growing shortage of skilled workers and protectionism are the main reasons for the increased capital outflow from Germany.
In 2022 Germany experienced the largest outflow of capital ever recorded in the country, since that year a record of around 132,000 million dollars of direct investment they left the main economy of the European Union, the German Economic Institute (IW) reported on Wednesday.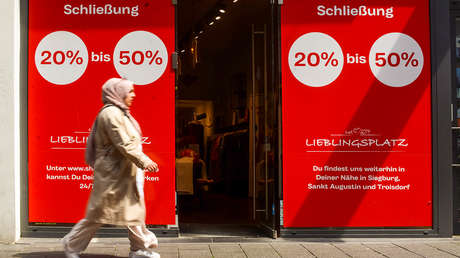 According to published data, Germany topped the list of countries that lost the most investment last year, followed by Japan with an outflow of $129 billion and the United Kingdom with an outflow of $116 billion. The report notes that 60% of German capital flowed into the euro zone and around 10% to other EU countries, while Asia and the Americas each received 14% of the money from German companies.
"The numbers are alarming: at worst, this is the beginning of deindustrialization", warned the IW. According to the report, the negative trend began with the pandemic and was aggravated by the energy crisis in Europe, caused by Western sanctions against Russia. In addition to high energy prices, other the reasons for Germany's loss of attraction for investment are the lack of skilled workers and the rise of protectionism, marked by the US Inflation Reduction Act (IRA), which is intended to attract more investment To USA.
IW economist Christian Rusche noted that many of the existing problems are internal, including high corporate taxes, excessive bureaucracy and a failing infrastructure. "The federal government urgently needs to take countermeasures to ensure that Germany is once again the first address for foreign investment in the future," says Rusche.
Last week the Ifo Institute in Munich predicted that the recession in Germany will be more intense this year than expected, with an estimated drop in GDP of 0.4%.
Source: RT