Judge Brian Cogan accepted the request of the defense of the former Secretary of Public Security of Mexico.
The former Secretary of Public Security of Mexico, Genaro Garcia Luna, will be present at the hearing on Tuesday, January 17, in which a jury will be selected for the trial against him in New York for five crimes, most of them related to traffic. of drugs.
The former secretary's lawyer, Florian Miedel, asked Judge Brian Cogan that Garcia Luna attend hearings in the Federal Court of the Eastern District in Brooklyn, New York in civilian clothes.
"I am writing to respectfully request that the Court issue an order for the Metropolitan Detention Center (New York) where Garcia Luna is being held. to be allowed to wear civilian clothes and thus attend his trial every day", reads the letter, spread by the journalist from Proceso, Jesus Esquivel.
Genaro Garcia Luna will attend the hearings of his trial for drug trafficking in NY in civilian clothing. The list of clothing that Judge Brian Cogan authorized his friend, adviser, confidante, right-hand man and Secretary of Public Safety to wear @FelipeCalderonpic.twitter.com/E6m7ojr0fc

— J. Jesus Esquivel (@JesusEsquivel) January 12, 2023
Judge Cogan accepted the defense request and authorized the following clothing for Garcia Luna:
A pair of black shoes and a belt.
Four pairs of socks.
Three ties.
Two navy blue jackets and two pants of that color.
Two white shirts.
hearings
The trial against Garcia Luna began on January 9, with the pre-selection process of the qualifying jury, of 400 citizens.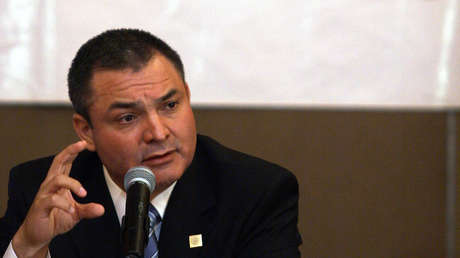 For Tuesday, it is expected that some 60 potential members of the jury will be qualified, which will be refined until there are 12 members of the final qualifying jury and another 12 substitutes.
This collegiate body will be in charge of declaring the guilt or innocence of Garcia Lunawho was Secretary of Public Security during the government of PAN member Felipe Calderon (2006-2012).
accusations
Since December 2019, Garcia Luna has been detained in the US for five crimes: three cases related to the international conspiracy to export cocaine and other drugs to the North American country; another is for organized crime; and one more, for having lied to a federal immigration agent in 2018.
According to the investigation in the US, from 2001 to 2012, while he held high-ranking police positions in the Mexican government — first as director of the now-defunct Criminal Investigation Agency (AFI) and then as head of the Secretary of Security Public—, Garcia Luna received millionaire bribes from the Sinaloa Cartel and provided protection to that organizationin addition to providing them with key information on security forces operations and enemy cartels.


Source: RT