The Russian company warns that it will reduce deliveries if the imbalances in the gas supplied continue.
The Russian consortium Gazprom has registered an imbalance in the transit of gas to Moldova through the territory of Ukraine. The volume of hydrocarbon supplied to the Sudzha measurement point (on the border between the Russian province of Kursk and the Ukrainian province of Sumy) exceeds that delivered to Moldova on its border with Ukraine, reports Interfax.
Until this November 22, the volume of gas supplied to Sudzha for transit was around 42.9 million cubic meters per day. A total of 52.5 million "have settled" in Ukraine so far this month, Gazprom denounces.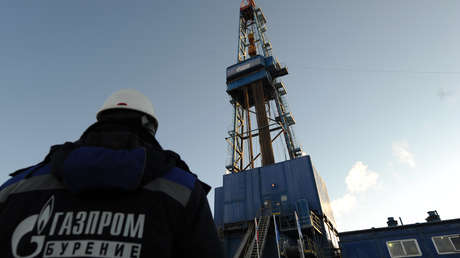 If this imbalance is maintained until November 28, the supplier consortium will subtract the missing amount from the morning of that day from the volumes transited through that border point, the company warns in a statement.
Meanwhile, the Moldovagaz company paid part of the volume ordered for this month on November 21. Gazprom recalls that more than 24.9 million cubic meters pumped to Sudzha still remain to be paid.
Last October, the Moldovan authorities expressed concern about the devastating consequences that winter could have for many of its inhabitants due to the high cost of electricity and heating, after natural gas prices have almost tripled since the beginning. of 2021.
Source: RT