These recovered assets do not include the amount of cryptocurrency seized by the Bahamas Securities Commission.
Bankrupt cryptocurrency exchange FTX recovered more than $5 billion in liquid assetsCoinDesk reported citing a lawyer for the company, Adam Landis, who made the announcement during a bankruptcy hearing for the company in the US court in Delaware on Jan. 11.
FTX "has located more than $5 billion in cash, liquid cryptocurrencies and liquid investment securities measured at the value of the request date," Landis said. In addition, the company owns "dozens of liquid cryptocurrency tokens" with holdings so large that if FTX tried to sell them, it would "substantially affect the token market," he added.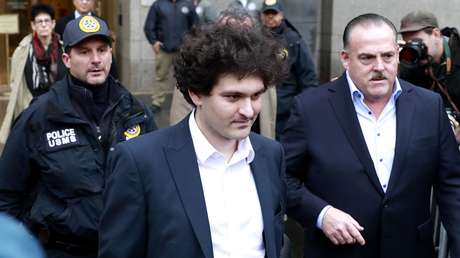 The recovered assets do not include cryptocurrencies seized by the Bahamas Securities and Exchange Commission, where the crypto exchange was headquartered. These assets are largely made up of FTX's illiquid FTT token, the price of which is highly volatile, Andy Dietderich, another FTX lawyer was quoted as saying by Reuters.
The bankrupt company needs the money to pay back customers who lost their money, but there isn't yet an exact amount they are owed in total, according to Landis. US authorities estimated missing customer funds at more than 8,000 million dollars.
Source: RT