The idea of ​​using Russian funds for the reconstruction of Ukraine raises "complex financial and legal issues," the European diplomats said.
Germany opposed the European Commission's plan to use the frozen assets of the Russian Central Bank to finance the reconstruction of Ukraine, as the measure raises "complex financial and legal issues", reported the Financial Times on Monday. Under the plan, the Commission wants to raise billions of euros by requiring financial institutions that have tied up Russian assets to hand over part of the profits they generate.
Senior German officials doubt the European Union (EU) plan will gain enough support due to concerns about its legality expressed by the European Central Bank. A German foreign ministry official said the idea of ​​using Russian funds to help Ukraine is controversial, but stressed that Berlin is doing "everything it legally can" to locate and freeze the assets of Russian individuals and companies affected by sanctions.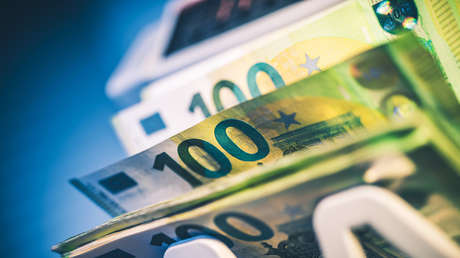 Another European diplomat pointed out that if the plan is put into action, could become a precedent for other similar cases, for example, for Poland's reparation claims against Germany for damages during World War II. A third EU official noted that Germany's Justice Minister Marco Buschmann had studied EU proposals to collect Russian assets and concluded that they were legally unfeasible.
"There is a very clear and broad consensus within member states that the money, the new money generated by these frozen assets, should be, could be used," said a European official, adding that at the same time "there is a consensus very clear that it's not something that can be done based on a political decision. "It's more complex than anyone thought at first.", said for his part an EU diplomat involved in the discussions.
Last week the EU authorities assessed that community cannot legally confiscate frozen Russian assets, according to a document cited by Bloomberg. According to the report, the bloc faces two alternatives: use the more than $218 billion of Russian Central Bank assets or transfer them to Ukraine.
The EU working group on the use of frozen Russian reserves concluded that it does not see "no credible legal avenues for confiscation of frozen or immobilized assets on the sole basis that these assets are under restrictive measures" of the bloc.
Source: RT