Investors are expected to hear about the initiative this week at a conference in London jointly organized by the British and Ukrainian governments.
The investment company BlackRock and the JPMorgan Chase bank are collaborating with the Ukrainian government to create a bank that allows capital to be channeled for the reconstruction of the country, the Financial Times reported on Monday.
For now, the so-called Ukraine Development Fund is still in the planning phase, but already this week investors will receive advance information about the initiative at a conference in London organized jointly by the British and Ukrainian governments, the newspaper notes.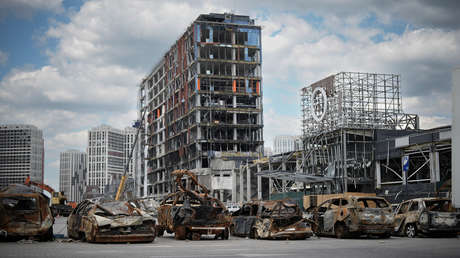 People familiar with the matter say the initiative aims to raise low-cost capital from governments, donors and international financial institutions and leverage it to attract five to 10 times more private investment.
To advise Ukraine on mechanisms that can attract long-term investment in key sectors such as infrastructure and agriculture, BlackRock used its experience working with the Saudi Arabian Development Fund and the Climate Finance Alliance. On the other hand, kyiv turned to JPMorgan for its experience with debt management.
According to the newspaper, these corporations offered their services as a donation, although the work will allow them to take a first look at investment opportunities in the country.
In March, the World Bank estimated that the cost of Ukraine's reconstruction and recovery has risen to $411 billion.
Source: RT