The country's second-largest bank had to ask the regulator for 50 billion francs in the face of losses it suffered this week.
Switzerland is preparing to take emergency measures to speed up the takeover of Credit Suisse by UBS, the country's biggest bank, reports The Financial Times, citing three sources familiar with the matter.
Credit Suisse is experiencing difficulties due to its internal problems, exacerbated by the unfavorable international situation in the sector. Regulators see business as the only option to counter the trust collapse in the second largest bank in the country.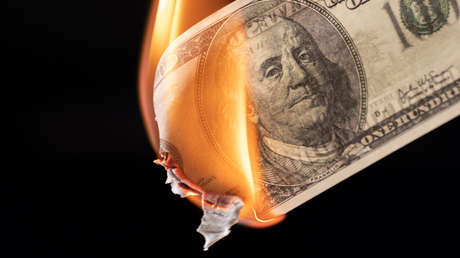 Under Swiss standards, they are awarded six weeks to the shareholders for consultations, but the media informants assure that they would dispense with the vote shareholders as banks and regulators seek to finalize the deal before the opening of the markets on Monday.
Meanwhile, authorities held an emergency meeting late Saturday to discuss Credit Suisse's future and consider presentations by government officials, the Swiss National Bank, regulator Finma and bank representatives.
Credit Suisse suffered this week significant losses as a result of the banking crisis affecting the US and after its main shareholder, the Saudi National Bank, announced that it would not inject more money into the entity.
In this context, the Swiss central bank was forced to lend 50 billion francs (about $53.6 billion) to Credit Suisse.
However, the financing granted by the regulator has not been able to stabilize the price of the shares of the financial institution.
Source: RT