Last week the African country's Foreign Ministry issued a letter demanding the withdrawal of French troops from Burkinabe territory.
The French Ministry of Foreign Affairs announced on Wednesday that the French country will withdraw its troops from Burkina Faso within a month. The move comes after Ouagadougou on Monday rescinded a military agreement with Paris that allowed French soldiers to fight in the African country.
"On Tuesday, January 24, we formally received the denunciation, by the Government of Burkina Faso, of the 2018 agreement regarding the status of the French forces present in this country," the ministry said in a statement cited by Reuters.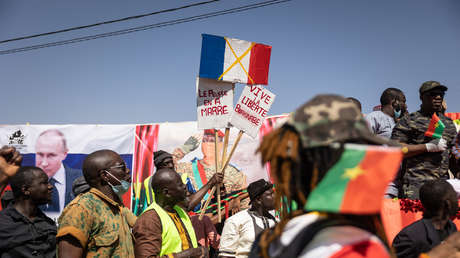 "According to the terms of the agreement, the denunciation takes effect one month after receiving the written notification. We will comply with the terms of this agreement by complying with this request," it added.
Previously, the Burkina Faso Foreign Ministry issued a letter, dated January 18, in which it demanded the withdrawal of French troops from its territory. However, the President of France, Emmanuel Macron, stated that he expected "clarifications" from Captain Ibrahim Traore, elected as the transitional president of the African country in October 2022.
"At the current stage, we don't see how we can be clearer," Burkina Faso government spokesman Rimtalba Jean Emmanuel Ouedraogo said in response, adding that it was the "normal order of things." "This is not the end of diplomatic relations between Burkina Faso and France," he assured, however.
At the same time, it is predicted that after the French withdrawal, Burkina Faso will ask Russia to intensify military cooperation, following in the footsteps of the Central African Republic and Mali. "Russia is a reasonable option in this dynamic," said the Burkinabe Prime Minister, Apollinaire Kyelem de Tembela, after meeting with the Russian ambassador, Alexei Saltykov. "We believe that our collaboration has to be strengthened," he added.
Source: RT