The local prefect explained that the ban is due to possible "serious disturbances of public order."
An annual march scheduled for this Saturday in memory of Adama Traore, a 24-year-old black man who died in police custody in 2016, has been banned in France. reported the Prefecture of the Val-d'Oise department.
"The judges of precautionary measures considered that, although the violence had decreased in recent days, its extremely recent nature does not allow us to presume that all risk of disturbance of public order has disappeared," said the administrative court of the city of Cergy-Pontoise, Pick up local media.
In this context, the authorities urged the organizers to "respect this court decision and make a public appeal not to attend the event."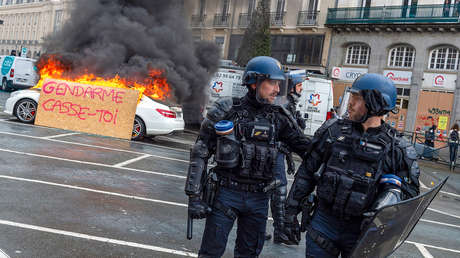 Likewise, the prefect of Val-d'Oise, Philippe Court, explained that the ban on the march is due to possible "serious disturbances of public order" caused by "disturbing elements". The official explained that he does not have enough personnel to guarantee the security of the event. "Law enforcement is exhausted," he said.
For its part, the Adama Committee, headed by the activist and older sister of the young man, Assa Traore, filed a request to annul the decision. It is "a family march, with children, in a rural environment," declared Arie Alimi, one of the committee's lawyers, describing the order as "political manipulation of the fundamental right to demonstrate."
More of 3,500 people were arrested in France in the last week amid the riots. Protests broke out across the country after the shooting death of a teenager at the hands of a police officer in a suburb of Paris.


Source: RT