"Look at what they're doing in cyber, artificial intelligence, space — they're ahead of us," Nikki Haley said.
Former US ambassador to the UN and Republican presidential candidate Nikki Haley said on Sunday that the Chinese military is superior to the American in almost all key respects.
"If you look at the military situation, they now have the largest naval fleet in the world. They have 340 ships, we have 293. They are going to have 400 in two years, we won't even have 350 in two decades. They have started developing hypersonic missiles. We just started. They're modernizing their military, our military is taking classes in gender pronouns," Haley told Fox News. "Look what they're doing in cyber, artificial intelligence, space: they are ahead of us", he expressed.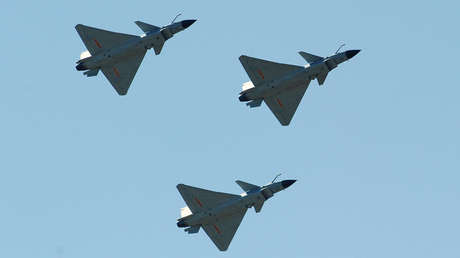 According to the outlet, Haley has repeatedly called openly to impose new restrictions on the Asian giant and cut economic ties with the country.
In addition, the policy stated last week that Beijing is the "most dangerous foreign threat" which Washington has faced "since World War II." "China is much more than just a 'competitor.' communist china is an enemy […] We have to stop wasting time," he said.
Tensions between Washington and Beijing
Tensions between the US and China are on the rise as they compete for mastery in key technological areas. In recent months, Beijing has faced a series of sanctions imposed by Washington on different sectors of its economy.
Furthermore, relations between the two largest economies in the world remain tense due to Washington's ambiguous position around Taiwan, which China considers an inalienable part of its territory.
The US does not diplomatically recognize Taipei's independence, but reserves the right to maintain special ties with the island, which, in its opinion, makes its own decisions.
Thus, Washington interacts with Taiwan at the level of arms sales and trains its military personnel, while several US politicians have recently visited the island for talks with its leaders, drawing strong rejection from Beijing.
Source: RT