Ma Ying-jeou is going on a private trip together with family members and a delegation of academics and exchange students.
One day after Taiwan lost Honduras as a diplomatic partner, staying with 13 countries that recognize its sovereignty, former Taiwanese President Ma Ying-jeou left for China on Monday for a 12-day tour, from March 27 to April 7. April.
Ma's policies made it possible to establish the close relationship that Taiwan has had with Beijing and his current private trip to mainland China is aimed at achieving peace as soon as possible, as he confessed to reporters on Monday before his departure.
The former leader of Taiwan visits the Asian giant along with relatives and a delegation of academics and exchange students. "I hope that the enthusiasm of the youth and their interactions improve the climate on both sides of the strait and bring peace faster and sooner," he told reporters.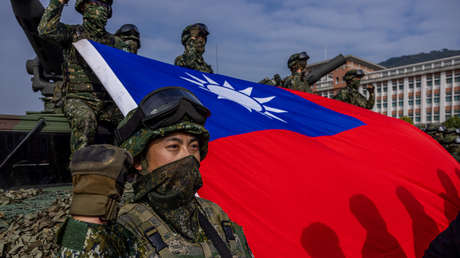 A member of the opposition nationalist Kuomintang (KMT) party, Ma first arrives in Shanghai, beginning his visit in nearby Nanjing. During the tour, will not go to Beijing, but will visit the cities of Wuhan and Changsha, among others. The accompanying Taiwanese students will meet students from Shanghai Fudan University and Hunan University in Changsha.
Ma's visit comes amid rising tensions with Beijing, which considers Taiwan part of its national territory. On Sunday, China 'hunted' another diplomatic ally of Taipei by establishing diplomatic relations with Honduras, which immediately recognized "the existence of only one China in the world" and severed diplomatic ties with the island.
Source: RT