The woman was among the youngest leaders in Europe: she took office as prime minister at 34 years old.
Former Finnish Prime Minister Sanna Marin announced this Thursday that she will leave active politics and her seat in Eduskunta (the country's parliament) to join the Tony Blair Institute for Global Change, a non-profit organization based in London, as a strategic advisor.
The political leader – who was one of the youngest leaders in Europe when she assumed the position of prime minister in 2019, when she was 34 years old – explained her decision, in statements to the press, simply saying that "it is time to move on."
"I'm looking forward to taking on a new role. I think this can also benefit all of Finland", the Finnish newspaper Hufvudstadsbladet quotes Marin.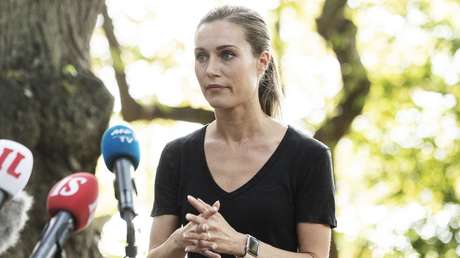 "My job will be to advise different countries, governments and leaders on policy issues that are familiar to me, such as good governance, technology, climate, gender equality and others that I have had to work with," he explained.
Earlier this month, Marin resigned as head of the Social Democratic Party, which was defeated in parliamentary elections by the center-right National Coalition party in April. She then presented to the president of the nation, Sauli Niinisto, the resignation of her government, which was approved by the president.
During her tenure as prime minister, Marin received praise for her handling of the Covid-19 pandemic and her strong support for Ukraine. On the other hand, her media visibility increased after receiving criticism for some controversial photos and videos. Marin also saw her country become the 31st member of NATO.
Source: RT