These controversial munitions can indiscriminately kill or injure civilians. In addition, their high failure rate means that they often remain unexploded for years until activated.
A bipartisan group of US lawmakers is pressing the Joe Biden administration to send cluster bombs to Ukraine as a move that could help kyiv in its ongoing counter-offensive, but whose use also generates serious human rights concernsreports Foreign Policy.
Parliamentarians Joe Wilson, Steve Cohen and Victoria Spartz sent a letter to the US president on June 23 urging the White House to send the so-called DPICM (dual-use improved conventional ammunition) to Ukraine, a weapon that can be fired from artillery cannons and disperse up to 88 mini bombs on the battlefield. The idea is to use these munitions to help Ukraine destroy Russian tanks and break through entrenched positions of the Russian Army.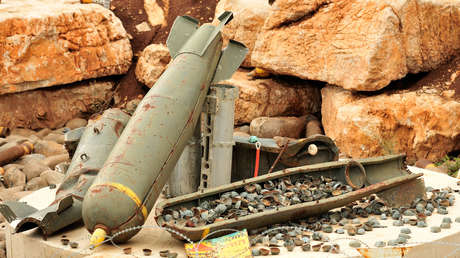 At the same time, cluster bombs represent a grave danger to civilians if they remain unexploded on the battlefield. The little bombs released can kill or injure indiscriminately and, given their high failure rate, they can remain unexploded for years until activated at a certain time. Due to the danger they pose to the civilian population, the Convention on Cluster Munitions was adopted in 2008, which prohibits their use. Currently, 123 countries have signed this document, although 13 of them have not yet ratified it. The US, Ukraine, Russia, China and Israel, among others, did not adhere to the Convention.
Support for sending cluster bombs to the kyiv regime has recently intensified both in the Pentagon and on Capitol Hill. "The transfer of DPICM to Ukraine offers an opportunity to provide the Ukrainian Armed Forces with a powerful capability to use against the Russian Army and mercenary forces," the letter to Biden reads. "Let us use this vast untapped arsenal in the service of the victory of Ukraine and demand the peace of Europe", urge the legislators.
In March it was reported that kyiv wants the controversial cluster bombs to drop on Russian troops from drones. At the Munich Security Conference in February, Ukrainian officials urged US lawmakers to lobby the White House for approval to receive such munitions.
Source: RT