Experts recommend being careful about eating raw oysters and taking proper precautions when exposing yourself to brackish water.
The Florida Department of Health (USA) recently reported the death of five people in the state by the 'flesh-eating' bacteria, called 'Vibrio vulnificus'. Likewise, they indicated that they have recorded, until last Friday, a total of 26 cases of infected people this year.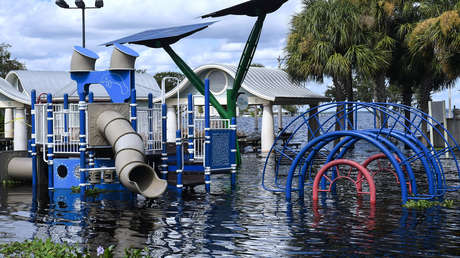 For their part, the New York authorities announced the death of one person. "Although rare, the 'Vibrio' bacterium has unfortunately made its way to this region and can be extraordinarily dangerous.New York Governor Kathy Hochul said.
The Connecticut Department of Public Health reported, at the end of July, one fatality and two infected with the bacteria. Older people have turned out to be the most vulnerable. "The identification of these severe cases, including one death, due to 'V. vulnificus' is worrisome"said Manisha Juthani, commissioner of the Connecticut Department of Public Health.
"People should consider the potential risk of consuming raw oysters and take appropriate precautions when exposing themselves to brackish water. Especially during the hottest summer months bacteria are more likely to overgrow and contaminate raw shellfish. Given our current heat wave, this may be the time to be especially careful about what you consume," Juthani said.
The pathogen is a bacterium that typically lives in warm, brackish marine waters. Normally, the bacteria is spread when people eat undercooked oysters and shellfish. However, people with open wounds, cuts or scratches can also be exposed to Vibrio vulnificus through direct contact with these types of water. It is not transmitted from person to person.
Source: RT