"We probably won't learn more until we can get it to a laboratory," said the coordinator of the expedition that made the discovery.
The puzzling golden ball found at the bottom of the waters off the coast of Alaska in late August It is "of biological origin"they recently stated from the US National Oceanic and Atmospheric Administration (NOAA).
"While we were able to pick up the 'golden orb' and bring it to the ship, we still can't identify itbeyond the fact that it is of biological origin," said Sam Candio, coordinator of the expedition responsible for its discovery, Seascape Alaska 5.
The mysterious sphere was found more than 3,000 meters deep and recovered by a vehicle operated remotely by scientists aboard the NOAA ship Okeanos Explorer. His, her nature will continue to be the subject of study, since it is not clear if it is associated with some known species or a new one, or if it perhaps represents an unknown life stage and previous to the existing one. DNA testing in the laboratory is expected to reveal more about its nature.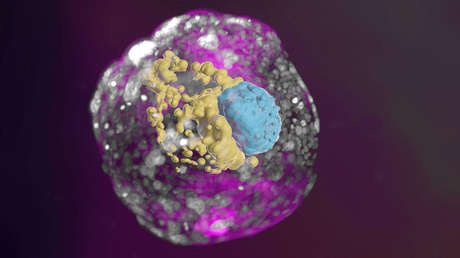 "We probably won't learn more until we can get it into a lab (…) While it's a bit humiliating to be stumped by this finding, it serves as a reminder of how little we know about our own planet and how much there is to learn and appreciate about our ocean," Candio said.
The expert also highlighted the importance of this type of underwater exploration, to the extent that the discovery of new species "has the potential to reveal new sources of medical therapies and vaccines, food, energy and other social benefits and knowledge." In this context, a better understanding of that environment will allow it to be better managed and protected, he said.
The NOAA Seascape Alaska expedition plans to map the region and learn more about the creatures that inhabit its waters, work that will continue through September 16. Their vehicle dives will be broadcast live daily and will be available to the general public.
If you liked it, share it with your friends!
Source: RT