Finland's Prime Minister Sanna Marin has said she would prefer to join the Atlantic Alliance with Stockholm, but "cannot influence" how countries go about ratifying.
Finland would prefer to join NATO simultaneously with Sweden, but will not delay the process if Turkey decides to give Helsinki the green light and closes the door on Stockholm, Finnish Defense Minister Mikko Savola told The Associated Press.
In response to the question whether his country will wait in case of Ankara's refusal of Sweden's admission, the minister said: "No. Then we will join."
Finland and Sweden insisted last year on their willingness to join the Atlantic Alliance together. However, Turkey's refusal to allow Swedish membership – unless it increases pressure on the Kurdish exiles and turns over members of this ethnic community accused of terrorism in their country of origin, among other issues of tension – has forced the Finnish political leadership to moderate his position.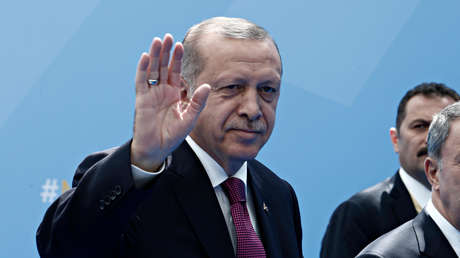 "Sweden is our closest partner," Savola said this Saturday in the halls of the Munich Security Conference. "Almost every week our defense forces train together. It is a very deep cooperation and we also fully trust each other, but now [la cuestion] is in the hands of Turkey," he concluded.
Also, Finnish Prime Minister Sanna Marin said in Munich that she would prefer to join NATO with Sweden, but "cannot influence" how countries carry out ratification.
Source: RT