The latest figures published by health authorities show that in 2023 the deaths recorded in the Californian city 3 years ago could be exceeded.
The San Francisco, California, Medical Examiner's Office revealed that 71 people died from drug overdoses last July, bringing to 473 the number of deaths due to excessive consumption of narcotics during the first 7 months of this yearlocal media collect.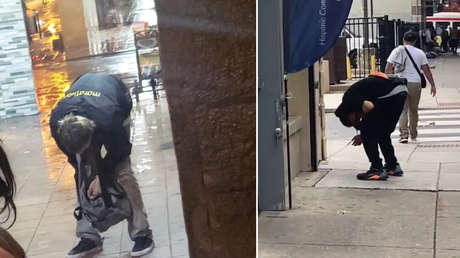 The Forensic Laboratory Division stated that 385 of the deaths recorded were caused by fentanyl, a synthetic opioid that is stronger than heroin and morphine. On the other hand, estimates indicate that at least two people die a day in this American city as a result of excessive consumption of illegal substances.
According to local media, the latest figures published by health authorities show that San Francisco could surpass the record for overdose deaths in 2020 this year, when they were reported. 712 deaths.
The San Francisco Health Department stressed that they are currently treating about 25,000 people for drug abuse and mental health problems. In addition, last Thursday they launched a campaign to raise awareness among the population about the consequences of using narcotics.
The US Centers for Disease Control and Prevention (CDC) reported that last year almost 110,500 Americans They died from overdoses and drug poisoning. Likewise, they mentioned that 70% of these cases were linked to the use of synthetic opioids such as fentanyl.
Source: RT