The former president of Mexico assured that the decision taken in New York against the "super police" of his government does not detract from the work of other "good" servants.
The former president of Mexico Felipe Calderon broke the silence on the decision of a jury in the US to convict the former Secretary of Public Security of his Government, guilty of drug trafficking and other crimes, Genaro Garcia Luna.
In a statement posted on his Twitter account, the former president indicated that he respects the decisions made in court because he is a "man of law."
However, he considered that the verdict of the Court in New York – where the trial against the so-called "super police" was carried out – does not detract from the work of thousands of agents, soldiers, prosecutors, judges and other "good" servants. .
"I defended Mexican families with all the strength of the State and I would do it againbecause it is the right thing to do," said the former president, referring to the disputed "war against drug trafficking" that began during his term (2006-2012), during which 115,343 intentional homicides were recorded, according to figures from the Ministry of the Interior.
Calderon insisted that during his Administration crime was fought and there was no preferential treatment for any of the criminal organizations, despite the ruling that found Garcia Luna guilty of cooperating with the feared Sinaloa Cartel.
"With the law in hand, without giving truce or making a distinction between groups. I never negotiated or agreed with criminals"said the politician.
In this regard, he stressed that several of the witnesses who testified against the former secretary a few days ago were persecuted, apprehended and extradited by his government.
"The struggle for the safety of Mexicans it was not the responsibility of a single person", emphasized the ex-president, after reiterating that his fight against criminal organizations allowed the State to strengthen itself.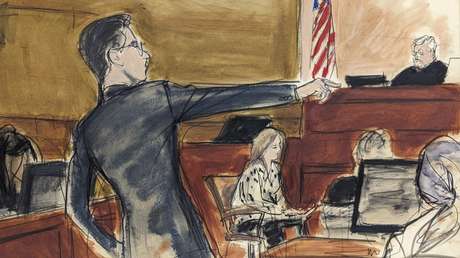 "Security policy paid off", defended Calderon, who insisted that these measures were supported and recognized by the US government.
In the text, in addition, the former president presented himself as an alleged victim of harassment and the climate of polarization. "The decision [la condena contra su exsecretario de Seguridad] is already being used to attack me, especially by those who questioned my government's decision to act against crime," he wrote.
Along these lines, he called on the population "not to be distracted from what is fundamental," which in his opinion is the situation of violence in Mexico, for which he asked the State to "use its power" to combat crime instead of "using factious of justice and intimidating critics and opponents".
If you liked it, share it with your friends!
Source: RT