Scientists believe that the Emperor Sponsian, absent in other sources, usurped power in the Roman province of Dacia during the crisis of the Roman Empire in the third century AD.
Scientists have established the authenticity of four Roman gold coins minted during the crisis of the empire in the third century AD. Supposedly, they found the coins in 1713 in Transylvania, the territory of present-day Romania, and they were declared false.
One of them, with the name of Emperor Sponsian, which does not appear in other sources, allowed us to demonstrate its authenticity and the existence of the character that appears on the obverse.
Research led by Paul N. Pearson of University College London suggests that the coins were minted in the mid-3rd century AD, at the time of the military crisis of the 260s AD. Sponsian was briefly in power, in Dacia, an isolated province of the empire, where a gold coin weighing almost 11 grams of the unrefined metal was made, according to the study published in the journal PLoS One.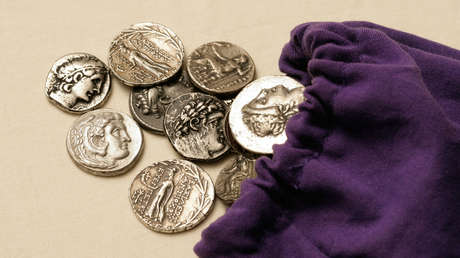 Analysis with spectroscopy and ultraviolet light or microscopy, indications of active use of the coin, and a few minuscule traces of soil confirmed that the piece was in circulation for a considerable amount of time and then ended up buried.
These observations forced scientists to reassess Sponsian's existence as a real historical figure. Combining the study of the coins with historical records, the team concluded that the individual was likely a warlord from the Roman province of Dacia who, during the military crisis of the AD 260s, virtually disappeared. had separated from the empire.
In the mountains of Transylvania, on its territory, one of the gold mining centers was located. In the context of the financial crisis, such coins could have been used as bullion, for example, in payments to military commanders or high-ranking officials.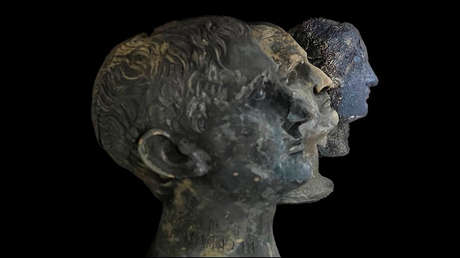 Between 235 and 285 AD, the Roman Empire went through a series of crises in different spheres such as the economy, foreign policy, and public administration.
During the reign of the Severan dynasty, at the end of the 2nd century and the beginning of the 3rd century, the role of the Army as the main support of imperial power and as an independent political force was expanded. This was leading to the disorganization of the supreme power, which after the assassination of Alejandro Severo at the hands of the rebellious legionaries in the year 235, plunged into chaos for 50 years. This period is known in historiography as the time of the Illyrian emperors.
At that time, power could easily be usurped, but it was just as easily lost to representatives of different Army groups, who depended on the mood of the legionaries. On some occasions, representatives of the aristocracy, supported by the Senate, also came to power.
Source: RT