London spent last year on defense more than Paris, but the French Armed Forces have a significant advantage, writes The Times.
The United Kingdom could lose the status of the first NATO military power in Europe in favor of France, reported The Times on Wednesday, referring to a report by the International Institute for Strategic Studies (IISS, for its acronym in English).
The British newspaper writes that, for now, as the second most defense-spending NATO country after the US, the UK ranks a privileged position in the Atlantic Alliance, with the position of Deputy Supreme Allied Commander in Europe reserved for a senior British official, while the supreme allied commander is always an american.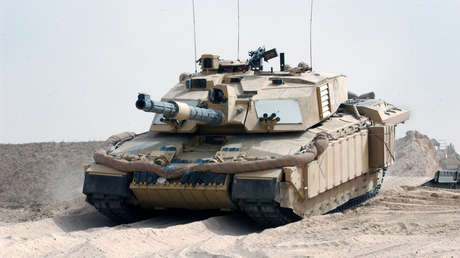 Although the UK spent £58bn ($70bn) on defense last year – some $15bn more than France – the French Armed Forces have a significant advantage over their British allies in regard to fighter planes and frigatesthe report states.
In this sense, according to the research, the size of the French Armed Forces is larger: 203,250 troops compared to 150,350 for the British Armed Forces, which will be further reduced. In addition, France can fire nuclear missiles from its four strategic submarines or from planes. rafalewhile the UK can only do so from its four class submarines Vanguard.
Although the UK has more tanks, plans to reduce their number in the British Army to 148 tanks will put France ahead in this area as well. On the other hand, the British military have two aircraft carriers in front of the only French aircraft carrier, the newspaper indicates.
Last month, a senior US general told UK Defense Secretary Ben Wallace that the British Army is no longer considered a top tier force, according to several defense sources cited by Sky News. Whistleblowers argue that decades of cuts to the UK defense budget in favor of non-military projects have eroded the country's combat capabilities.
For his part, Wallace acknowledged that the British Army "has been left behind" with respect to other countries with which it can be compared, so it "needs investments".
Source: RT